Refresh
EXTINCTION REBELLION PLAN TO DISRUPT TOUR DOWN UNDER
Protesters from the controversial climate action group Extinction Rebellion have planned a series of protests at next weeks Tour Down Under, a move which could cause immense frustration amongst the peloton as the WorldTour season gets underway.
According to news.com.au (opens in new tab), the group is targeting the event due to its sponsor, Santos, who have naming rights to the event.
If the disruption goes ahead in Australia, it will mark yet another bike race that's been hit by climate activists after the Tour de France saw similar protests last year. 
LE COL WAHOO BECOMES LIFEPLUS WAHOO FOR 2023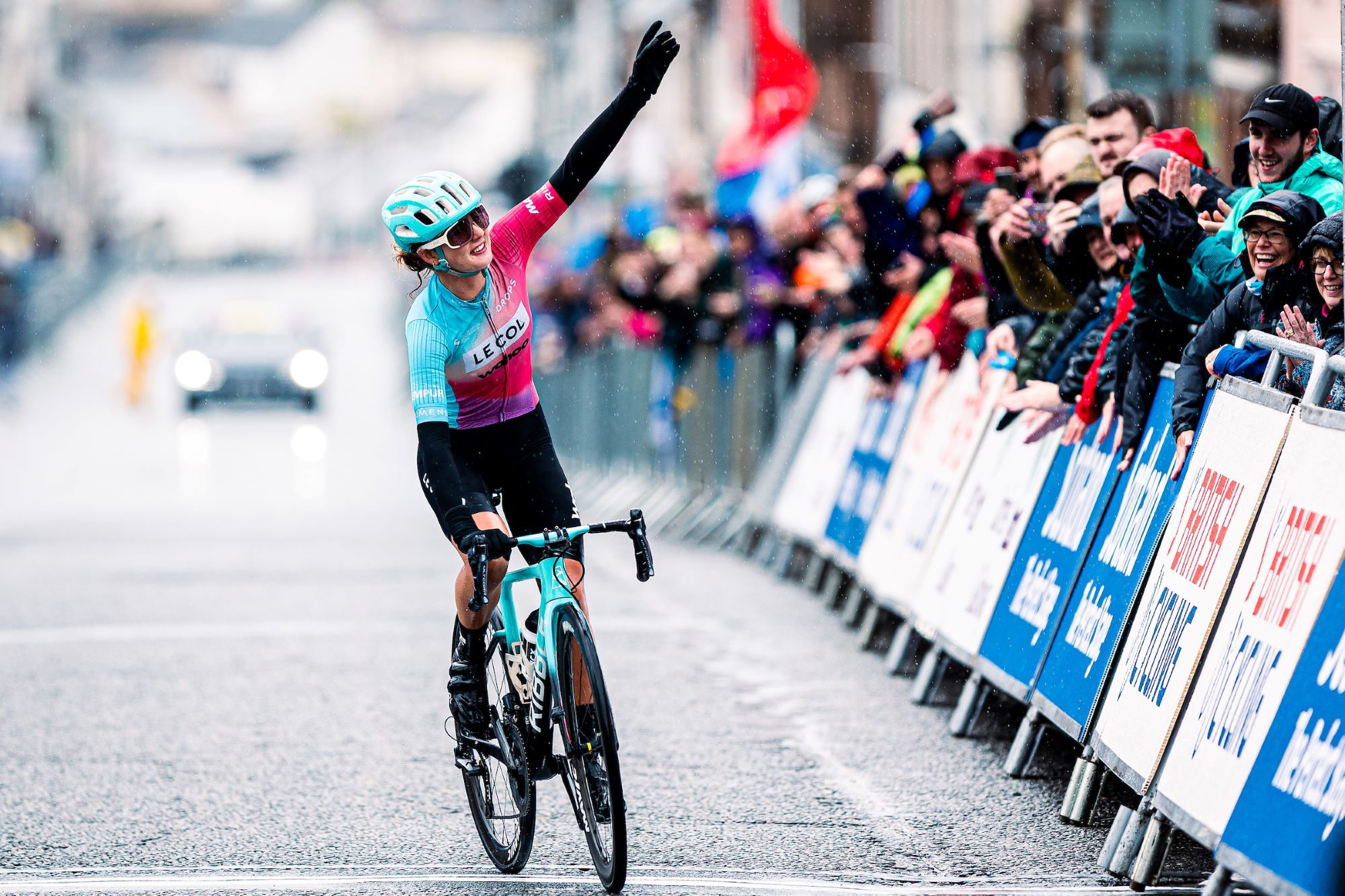 Wellness brand Lifeplus has replaced Le Col as the co-title sponsor alongside Wahoo for the British women's team managed by Tom Varney.
The team confirmed the news via its official website (opens in new tab) and said that its full rider lineup would soon be revealed.
The new partnership is set to run for the 2023 and 2024 season and team general manager Varney said that it will enable the team to push on with future plans.
"I am absolutely delighted to welcome Lifeplus on board as a title sponsor this year. It's with this backing that we can put our plans into action and continue to develop the team with the values we share," Varney said. 
Introducing…Lifeplus Wahoo.Holistic wellness brand, @lifepluscorp joins as lead co-title sponsor alongside @wahoofitness for 2023.Read the full news in the link below🔗 https://t.co/fPPVp805X0 pic.twitter.com/k6zFvwmK6zJanuary 11, 2023
See more
MADS PEDERSEN SAYS HE KNEW REMCO EVENEPOEL WOULD WIN THE WORLD TITLE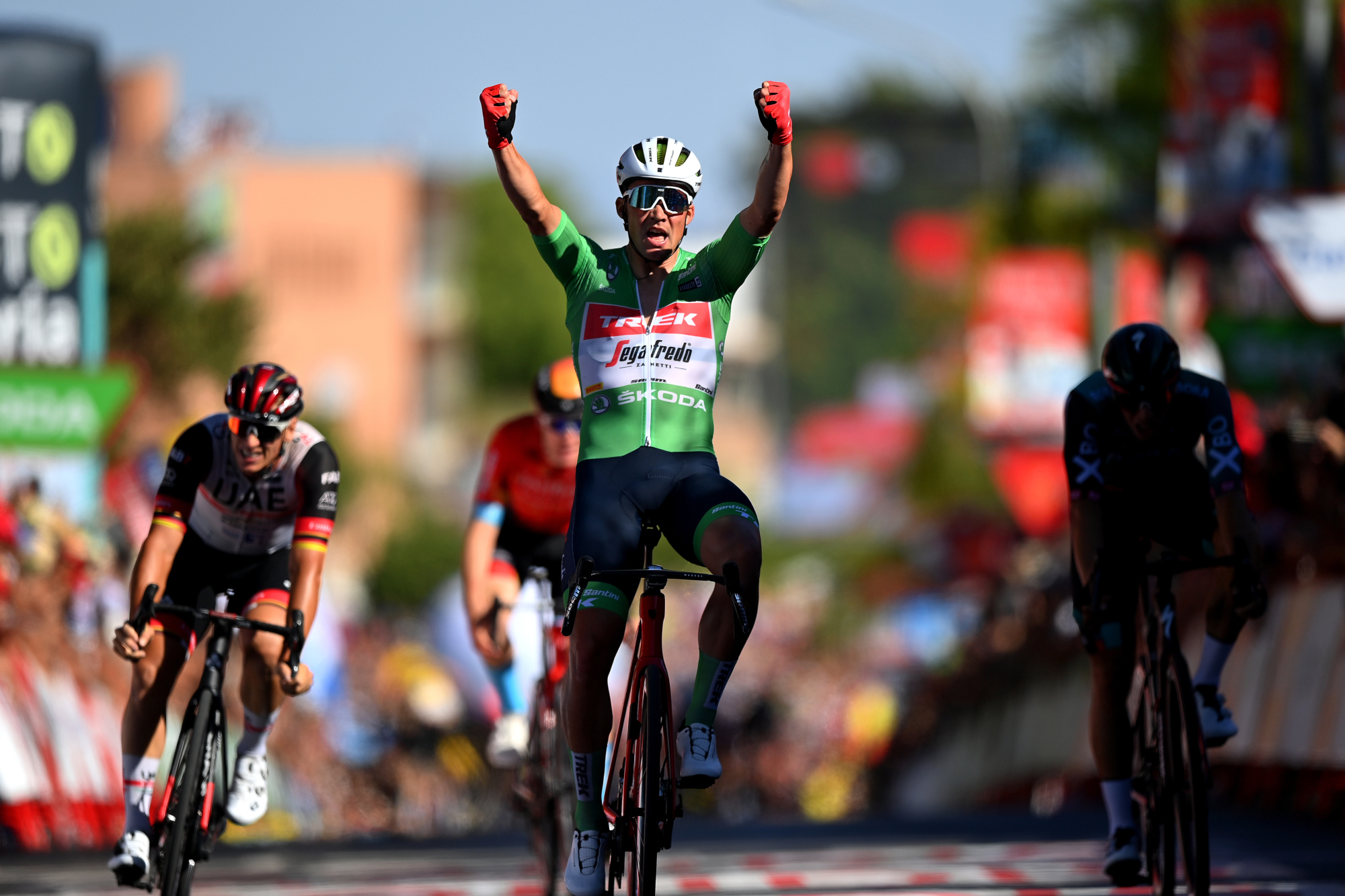 Mads Pedersen has said that he decided to skip last year's Australian World Championships in Wollongong as he knew that Remco Evenepoel would win the race.
Evenepoel put in a stunning long range attack to secure his first-ever world title which came hot on the heels of a maiden grand tour victory at the Vuelta a Espana.
In a Wielerflits (opens in new tab) report, Pedersen has revealed that he knew Evenepoel would win in Australia which is why he decided to skip the race.
"I have zero regrets about that decision," he said. "After one week in the Vuelta U had already predicted that outcome to everyone. I didn't want to go to Australia for tens days to finish second."
Pedersen experienced first hand just how strong the young Belgian Soudal Quick-Step rider was in Spain and explained that Evenepoel is developing a reputation for long range attacks.
"He was super impressive in Spain at the Vuelta. That's the way he rides right? Just attacks from afar."
VAN DER POEL TO RACE STRADE BIANCHE AND MILAN- SAN REMO THIS SPRING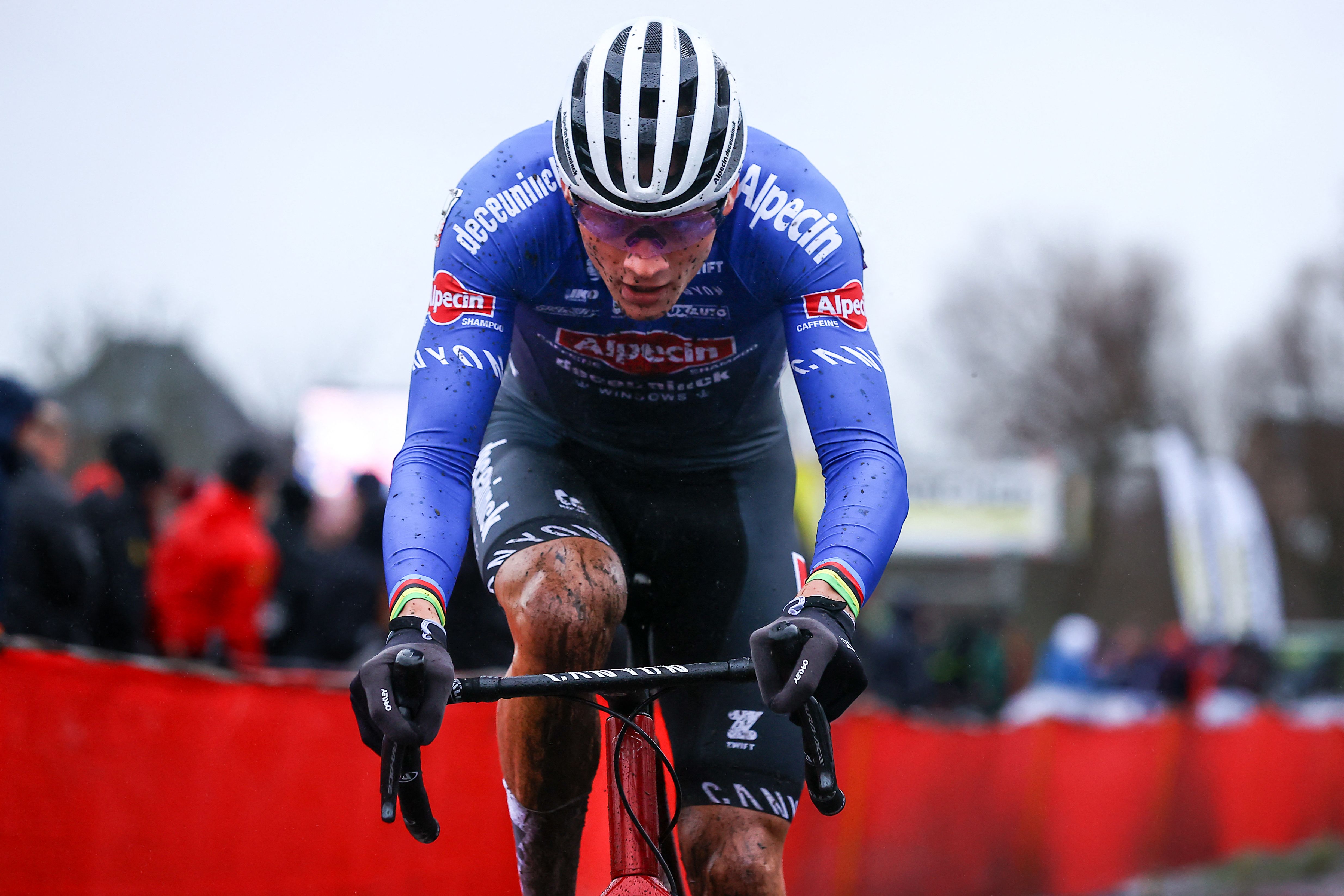 Mathieu van der Poel will race Strade Bianche, Milan-San Remo and Tirreno Adriatico this Spring before making a return to the Tour de France once more.
Speaking to the media at the Alpecin-Deceuninck training camp Spain, Van der Poel confirmed his plans for the new season which will also see him race all of the spring classics except for the Amstel Gold race.
Van der Poel explained that one of his big goals will be to reach Paris in the Tour as well as a further monument victory to add to his already impressive tally. The Dutchman has two Tour of Flanders victories to his name and has also previously won Strade Bianche.
"A third Tour of Flanders would be nice, but also to win another monument," he said. "Then in the Tour the aim is to reach Paris."
Throughout the off-season, the Dutchman has been well in the thick of all of the cyclocross action ahead of the upcoming cyclocross world championships in Hoogerheide, the Netherlands in February. 
NEW RESEARCH SHOWS TWO-THIRDS OF MALE PRO CYCLISTS HAVE POOR BONE HEALTH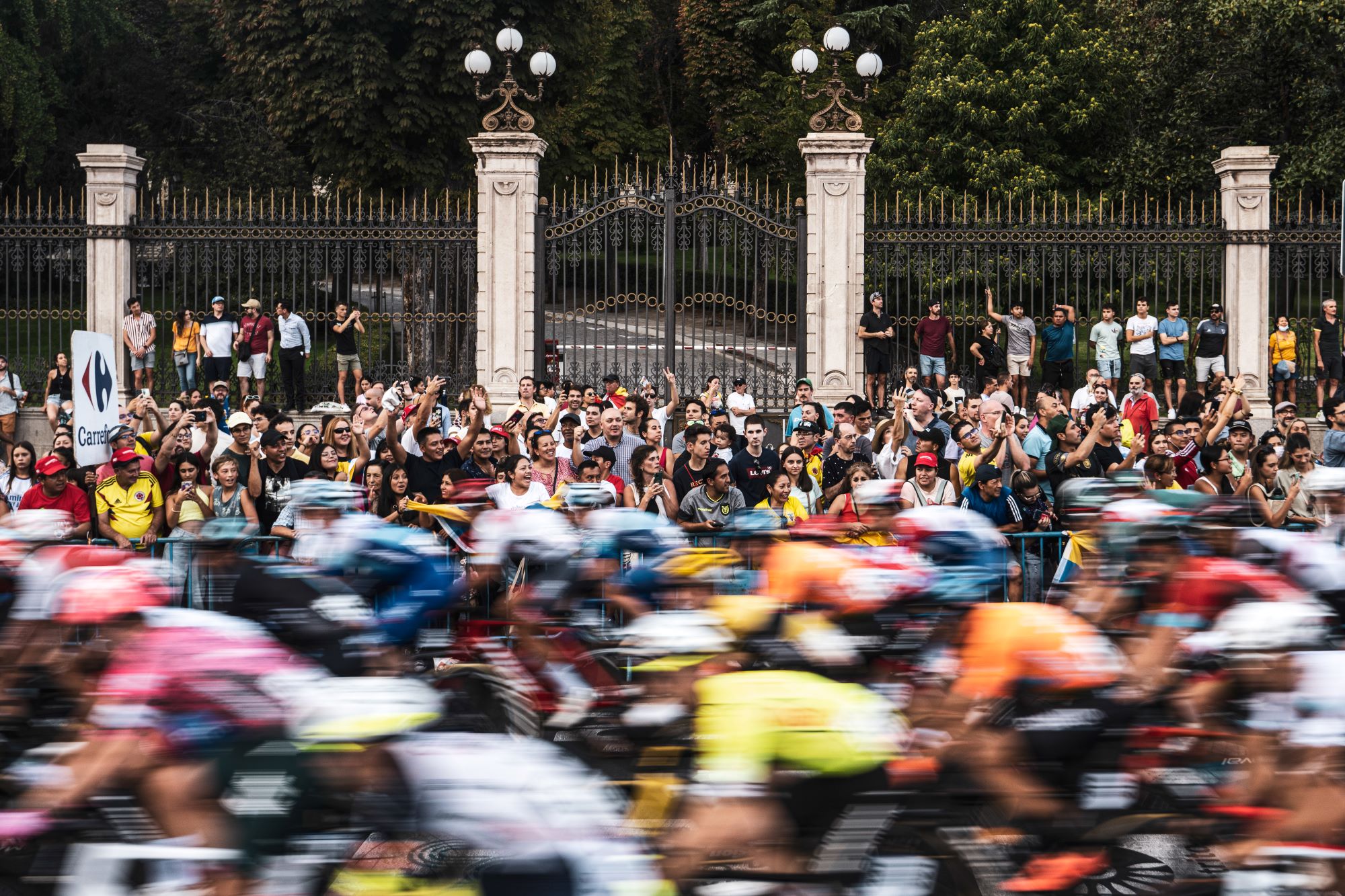 Research carried out by the HAN University of Applied Sciences has shown that two-thirds of male professional cyclists have poor bone health.
According to a report by Wielerflits (opens in new tab), the figure is slightly lower for female pros at 45%. 93 elite level riders participated in the study by experts in sports and exercise nutrition.
The key finding of study is that the light bone load in professional riders can result in brittle bones or osteoporosis. Another finding from the study showed that cyclists with brittle bones were also more susceptible to fractures. 
Q36.5 PROTEAM TO RIDE SCOTT BIKES IN 2023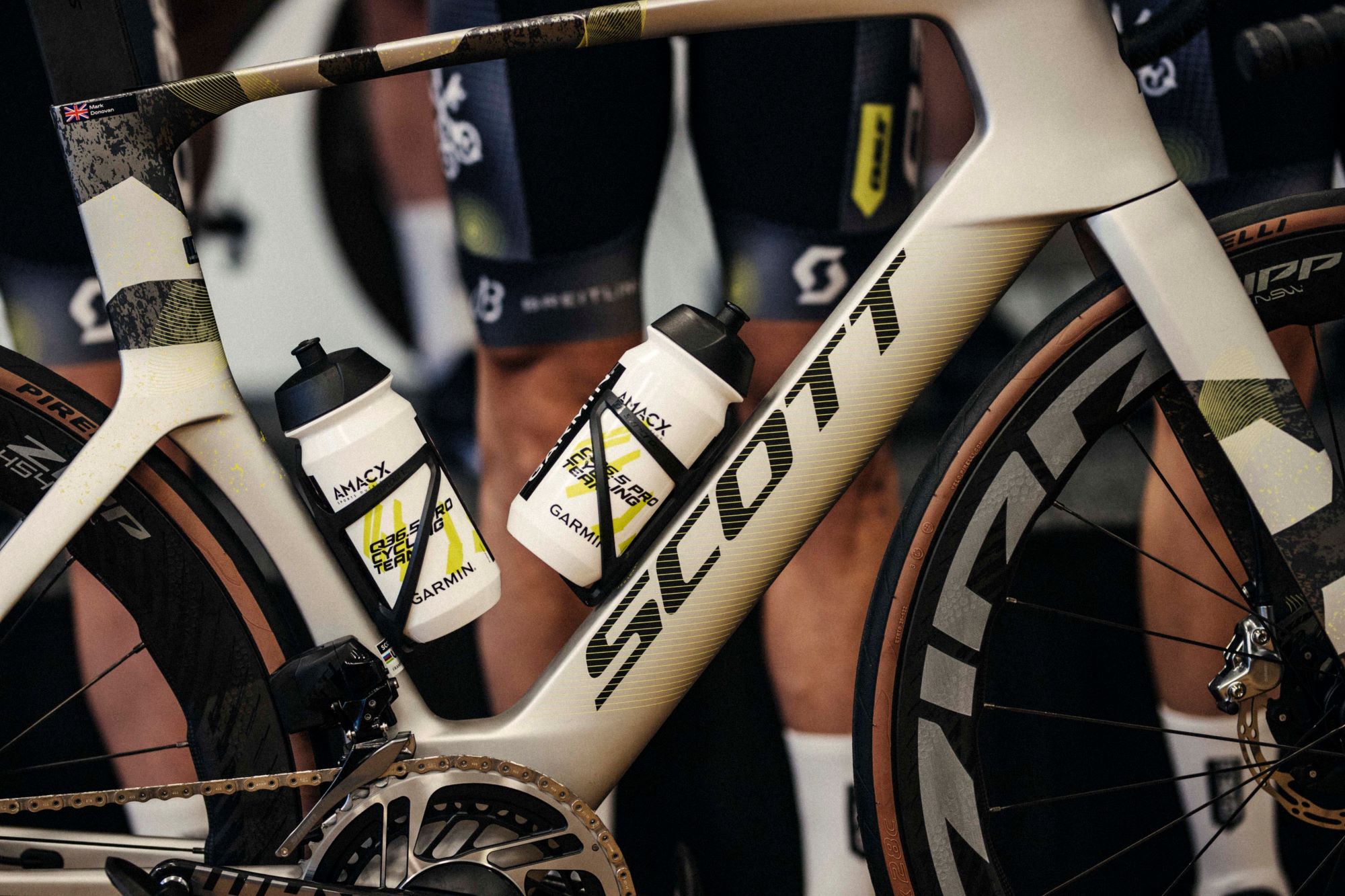 Doug Ryder's new Q36.5 ProTeam unveiled its new kit for the year yesterday.
The new lower-ranked squad with Italian roots has no less than Vincenzo Nibali to call upon for racing expertise and consultancy. The Italian is working with the team as Team ambassador and technical consultant this season.
Along with their new kit, the team also launched its new bike for the upcoming campaign. 
Q36.5 will ride Scott bikes in 2023 equipped with SRAM and Zipp components.
CARAPAZ BACK IN TRAINING AFTER TONSILLECTOMY OPERATION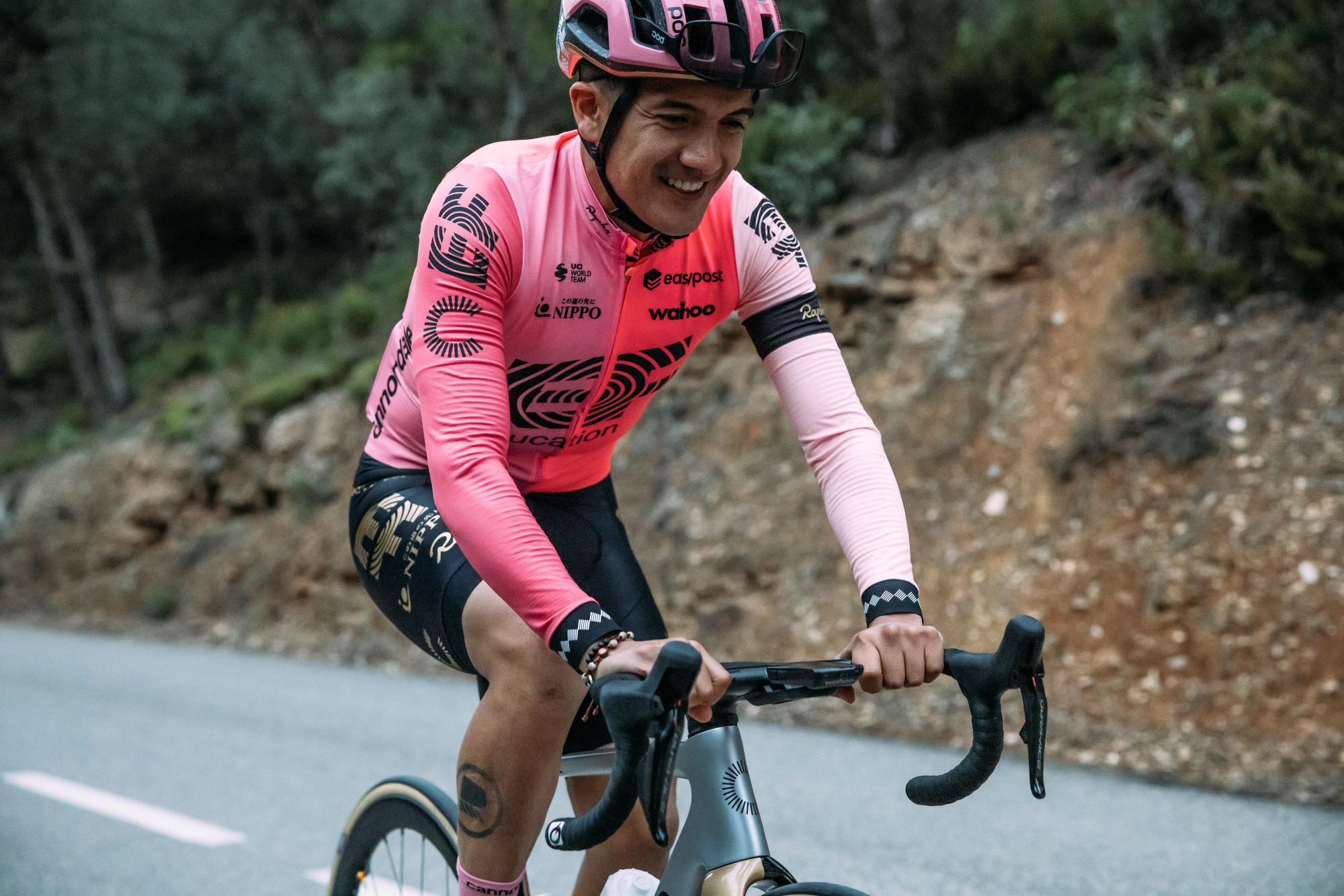 Richard Carapaz is back in training after undergoing a tonsillectomy operation in December.
The Ecuadorian spent more than two weeks off the bike as he recovered from the surgery but is now back on the bike and preparing for the new season.
A press release from Carapaz's new team, EF Education-EasyPost, confirmed the details of the operation which the Ecuadorian underwent in his home country just before Christmas.
"Richard Carapaz had a planned tonsillectomy the week before Christmas in Ecuador. The surgery was successful but he had a minor complication during the recovery which saw bleeding from the tonsils. He has had two and a half weeks off the bike and is now back to training normally," said EF team doctor Jon Greenwell.
"I had this problem for about three years, a recurring problem of tonsil infections. When I was at camp, I had consulted with the team to have a tonsillectomy because last year I had had many recurrent infections and in the end it was becoming a problem. Wherever I went and whatever I did, I always had this problem. At the end of the day, it is a nuisance," Carapaz said.
The details of the 2019 Giro d'Italia winner's early-season programme are still unknown. However EF team general manager Jonathan Vaughters insisted Carapaz is "on track" for his main goal, the Tour de France. 
"Richard's health and the health of all our riders is always our first priority. This isn't a longterm setback for him, though we may need to adjust some of his spring goals. His main objective, the Tour de France, is still on track," Vaughters said.
VUELTA A ESPANA 2023 ROUTE: ANGLIRU AND COL DU TOURMALET FEATURE IN BRUTAL 78th EDITION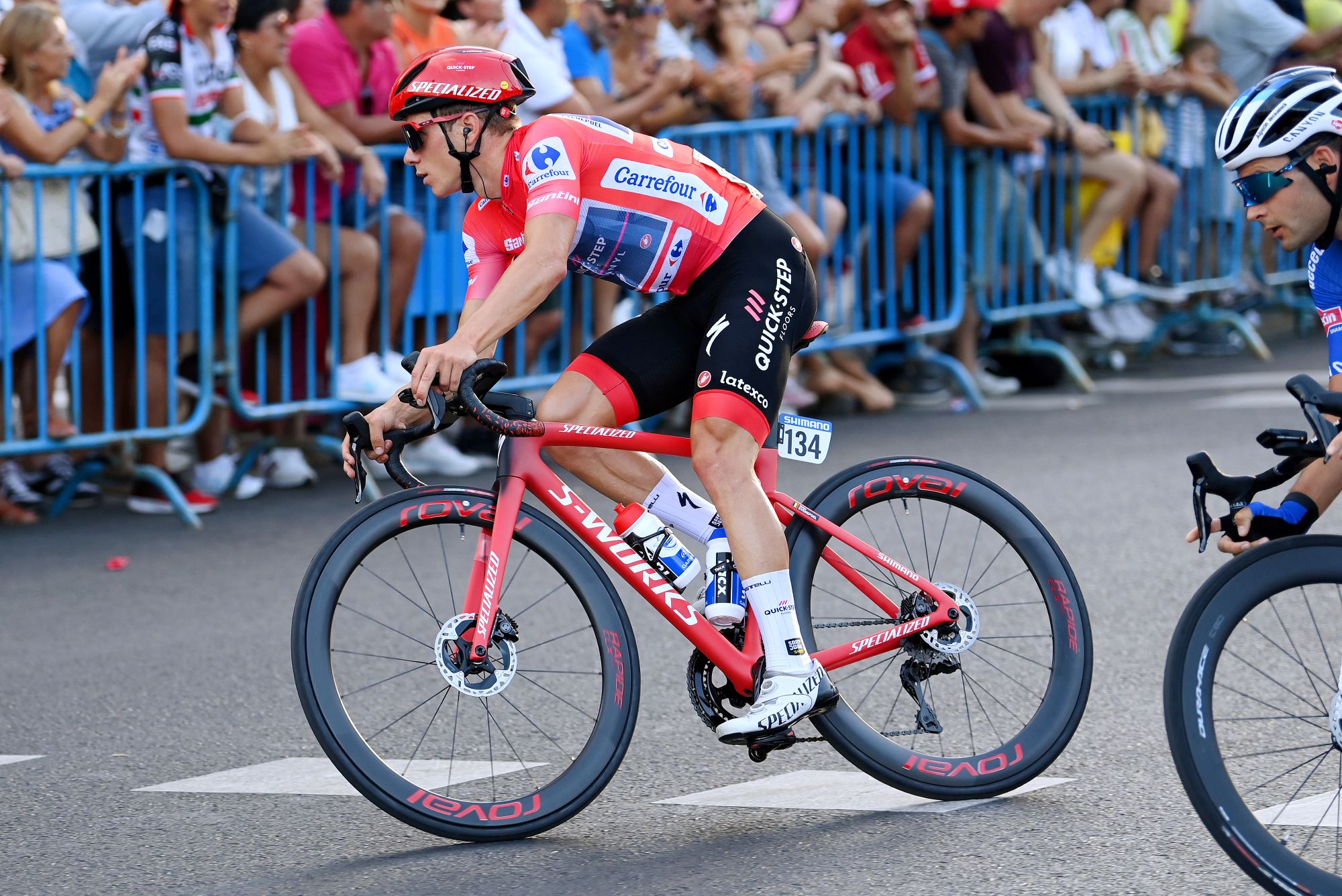 The 2023 Vuelta a España route will feature both the Col du Tourmalet and the infamous Alto de l'Angliru making it a route for the pure climbers.
10 summit finishes are on offer throughout the three weeks as the race makes a return to the high Pyrenees on the French border. In the first week the riders will tackle three summit finishes alone.
Kicking off in Barcelona on August 26 before wrapping up in Madrid on September 17 after 3,153 kilometres of racing, the route will also feature a tough final run through the Picos de Europa and Sierras de Guadarrama.
Last year's Vuelta began in the Netherlands with three flat opening stages. This time around it will be a completely different story with the first summit finish arriving on stage three in Andorra.
We will have all the info on the full Vuelta route shortly. 
SURREY COUNCIL AWARDED £863k FOR CYCLING AND WALKING ROUTES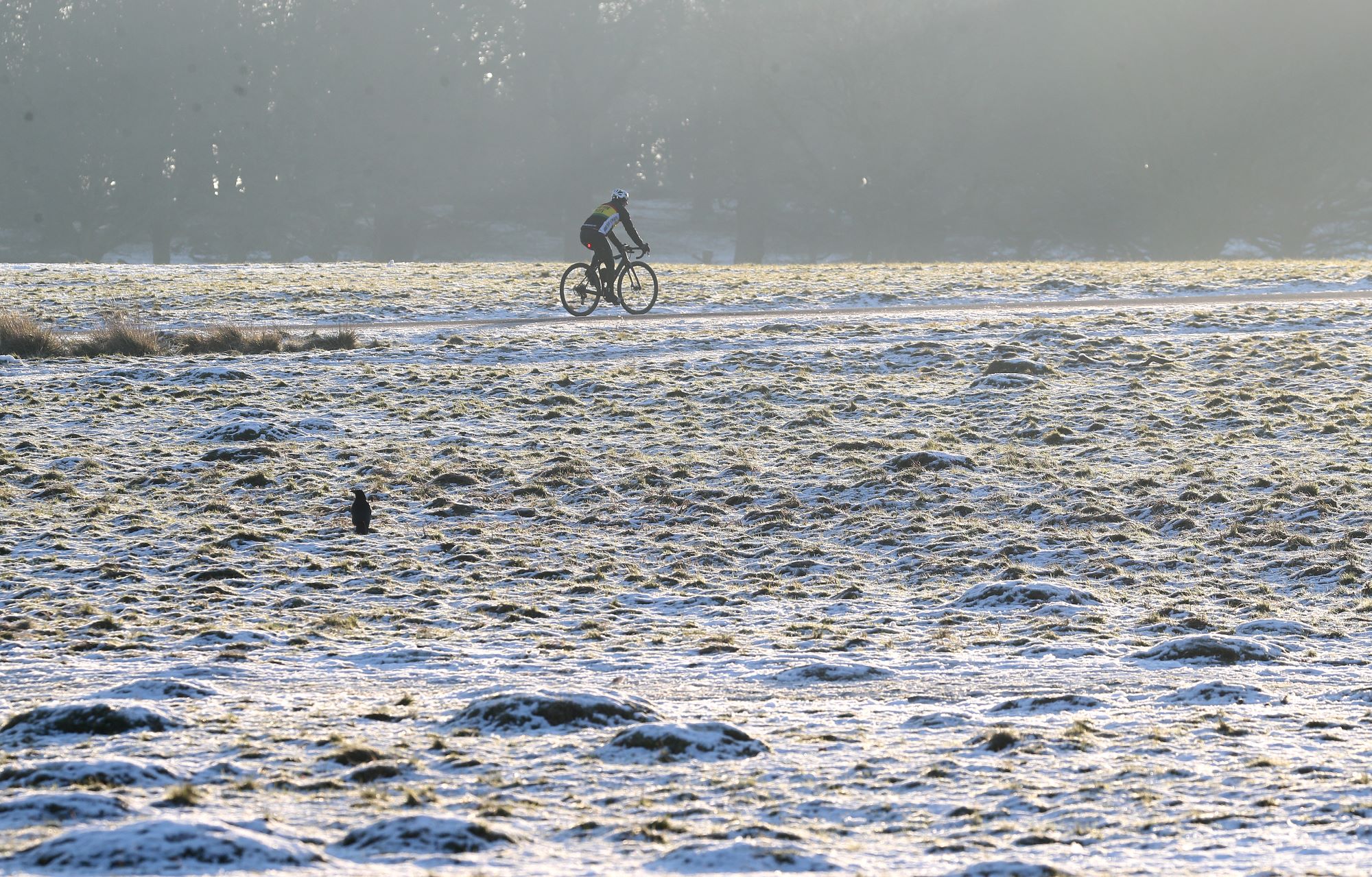 Surrey has been handed £863,000 by the government in order to improve its cycling and walking facilities.
According to a report from the BBC (opens in new tab), the funding will enable Surrey County Council to create more cycling and walking routes. Surrey County Council say that almost half (41%) of the county's carbon emissions come from transport.
The council have also said that the new funding "will give residents and visitors confidence to walk and cycle safely" throughout the county of Surrey.
SOSA CHARGED ALONGSIDE GUN WIELDING DRIVER IN ROAD RAGE INCIDENT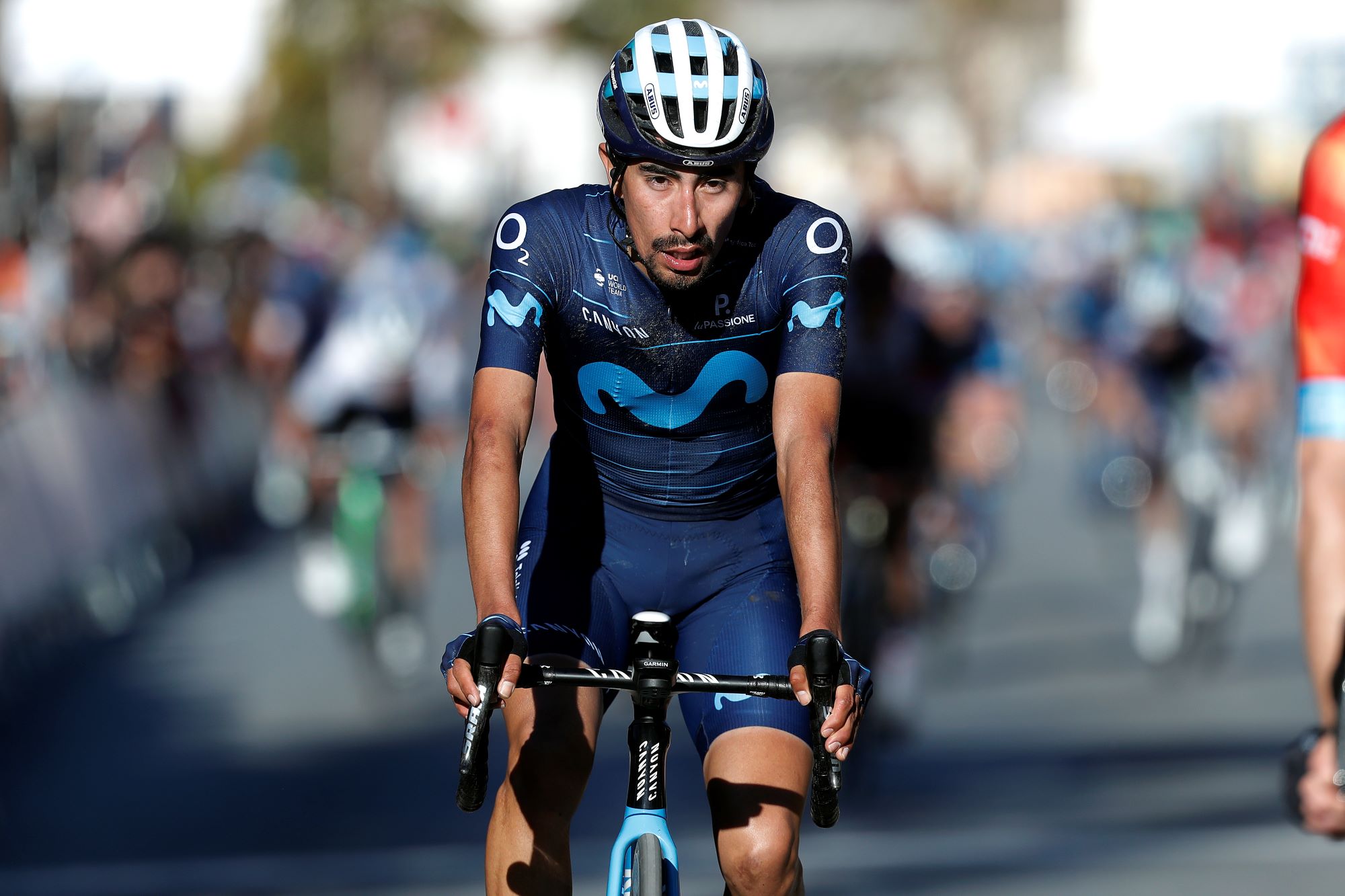 Movistar's Ivan Sosa thanked followers on social media for messages of support after the horrifying incident which saw him pistol-whipped by an angry driver in a road rage incident.
However, Sosa is also facing charges for his part in the altercation.
"I want to thank you for all the messages of support that I have received in recent days.  It was a shocking episode, but I feel good now," Sosa wrote on Tuesday.
According to Cyclingnews (opens in new tab), a report by the Cundinamarca police described the 5 January incident and stated that Sosa was assaulted after complaining to the driver about him making "dangerous road manoeuvres".
The driver has accused Sosa of squirting water in his face and damaging the truck's windshield with a rock. On the other hand Sosa has said the driver exited his truck before bludgeoning him across the face with the butt of his gun.
According to the report the driver has been charged with personal injury and Sosa has been charged with property damage. 
MAN ACCUSED OF ROBBING MARK CAVENDISH WAS 'LEARNING TO WALK AGAIN'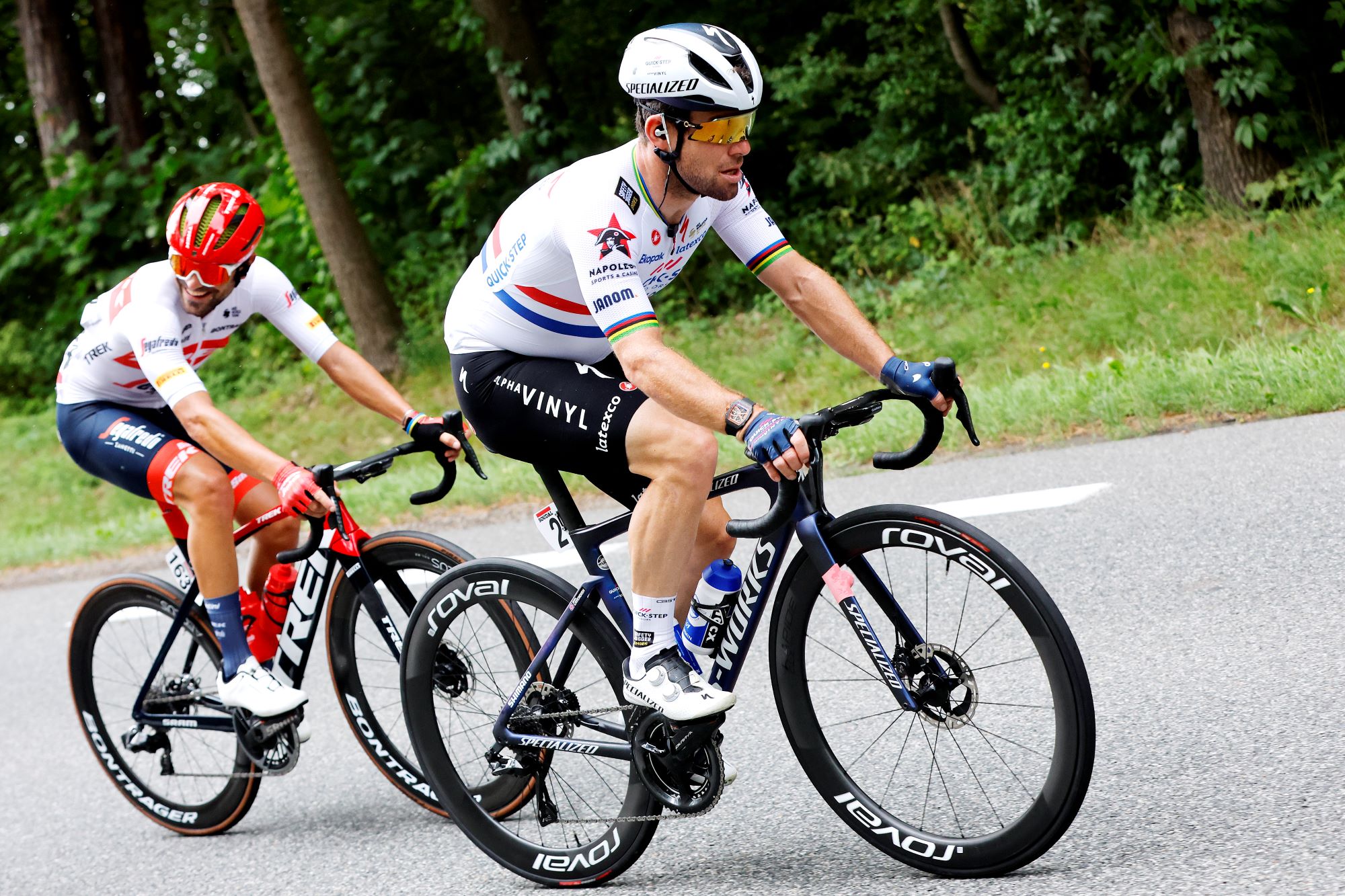 One of the men currently on trial accused of armed robbery at the home of Mark Cavendish was "learning to walk again".
According to the BBC (opens in new tab), former 28-year-old delivery driver Oludewa Okorosobo said he was stabbed twice in the head and leg in September 2021 leaving him struggling to walk.
"It's been a life-changing injury," he said, giving evidence at Chelmsford Crown Court.
He claimed he fell from a motorbike in Hounslow, West London where he was set upon by five males, one brandishing a 22-inch "Rambo-style" knife.
Two-men wanted by police in connection with the robbery in November 2021 remain in at large (opens in new tab).
The trial continues. 
BARDET TO LEAD THE CHARGE FOR DSM AT THE TOUR DE FRANCE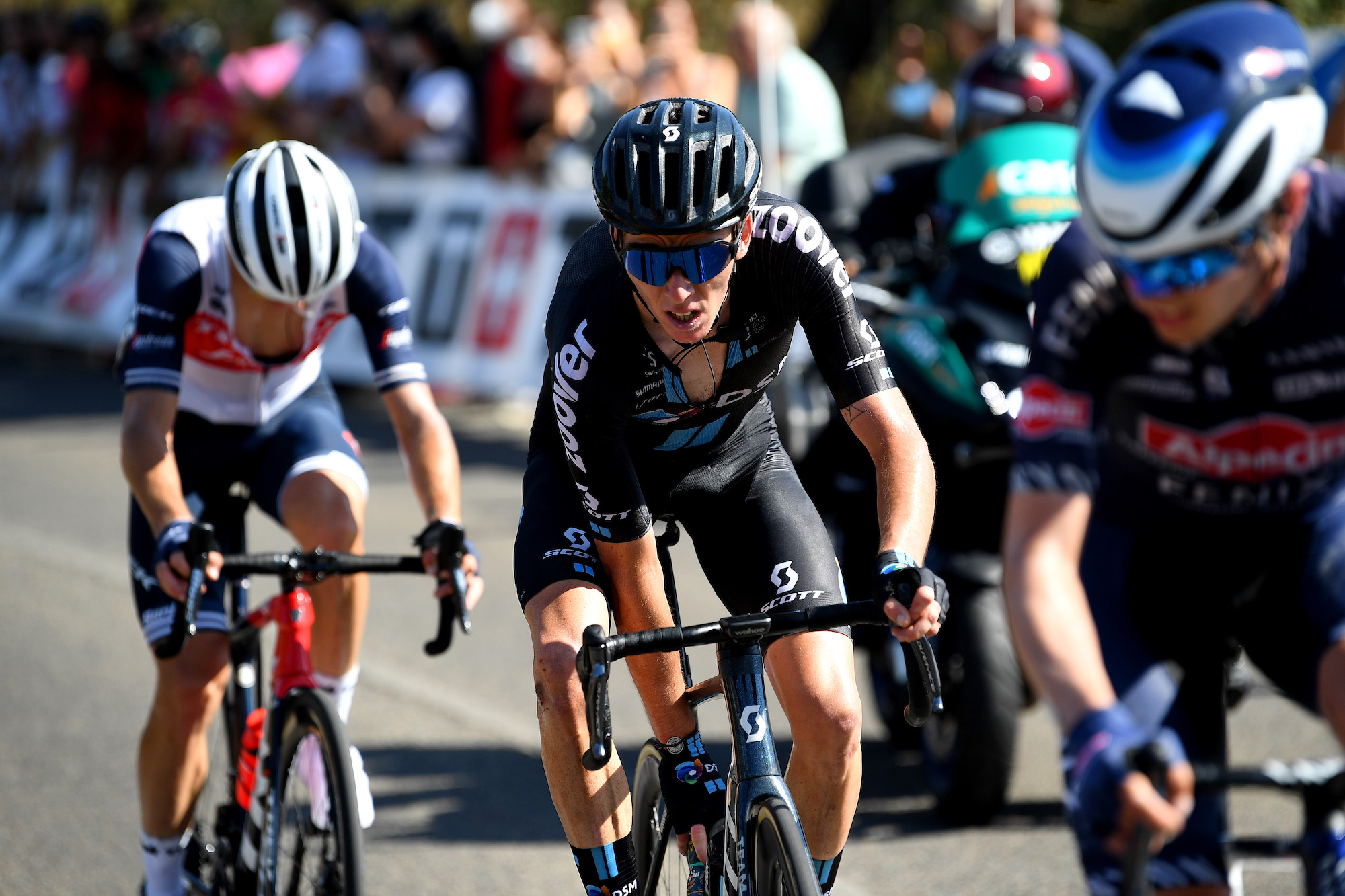 Romain Bardet is set to lead Team DSM at this year's Tour de France with the aim of a high general classification finish.
At the team's official 2023 launch yesterday it was revealed that Bardet would spearhead their Tour selection with the route on paper favouring a rider of his talents.
The 32-year-old finished sixth at last year's edition and has previously finished on the final podium on two occasions.
In a strong 2022 campaign, Bardet secured his first-ever major stage race victory at the Tour of the Alps. The Frenchman then rode the Giro d'Italia where he appeared to be in impressive form before being struck down by illness and forced to abandon.
On y va @LeTour 🇫🇷 We're ready to make a return to the Tour de France and have a focus on GC as a team where @romainbardet will be our spearhead 🏹 #KeepChallenging #TDF2023 pic.twitter.com/pjg8ItZAMiJanuary 10, 2023
See more