Refresh
Right, that's it for today from me, the Thibaut Pinot news rather took us by surprise, but that should be it for this evening, for now. Have a good one, and try not to get blown away! Ciao. 
ENVE joins UAE Team Emirates as wheel and handlebar partner
American brand ENVE is to partner with UAE Team Emirates and UAE Team ADQ programs as a supplier of wheels and handlebars in a multi-year agreement from this season
The teams of two-time Tour de France champion Tadej Pogačar, and former world champion Marta Bastianelli, will have a full range of SES tubeless road wheels for racing, and Foundation wheels for training. Riders will also have the option of ENVE's SES Aero Road, SES AR, and Compact Road Handlebars and stems featuring ENVE's In-Route System that allows for internal routing.
Mauro Gianetti, UAE Team Emirates' principal, said: "In our team we are always looking at ways of innovating and using the best possible material on the market. The decision to choose ENVE came after much testing both on the road and in the wind tunnel and we came to the conclusion these wheels were among the very best available. 
"We are very pleased to partner with a quality brand like ENVE and look forward to working towards many victories together in the years ahead."
UAE are shifting from using Campagnolo for groupsets and wheels; they will use Shimano for components, although they do not have an official partnership with the Japanese company.
Thibaut Pinot to retire at the end of 2023 season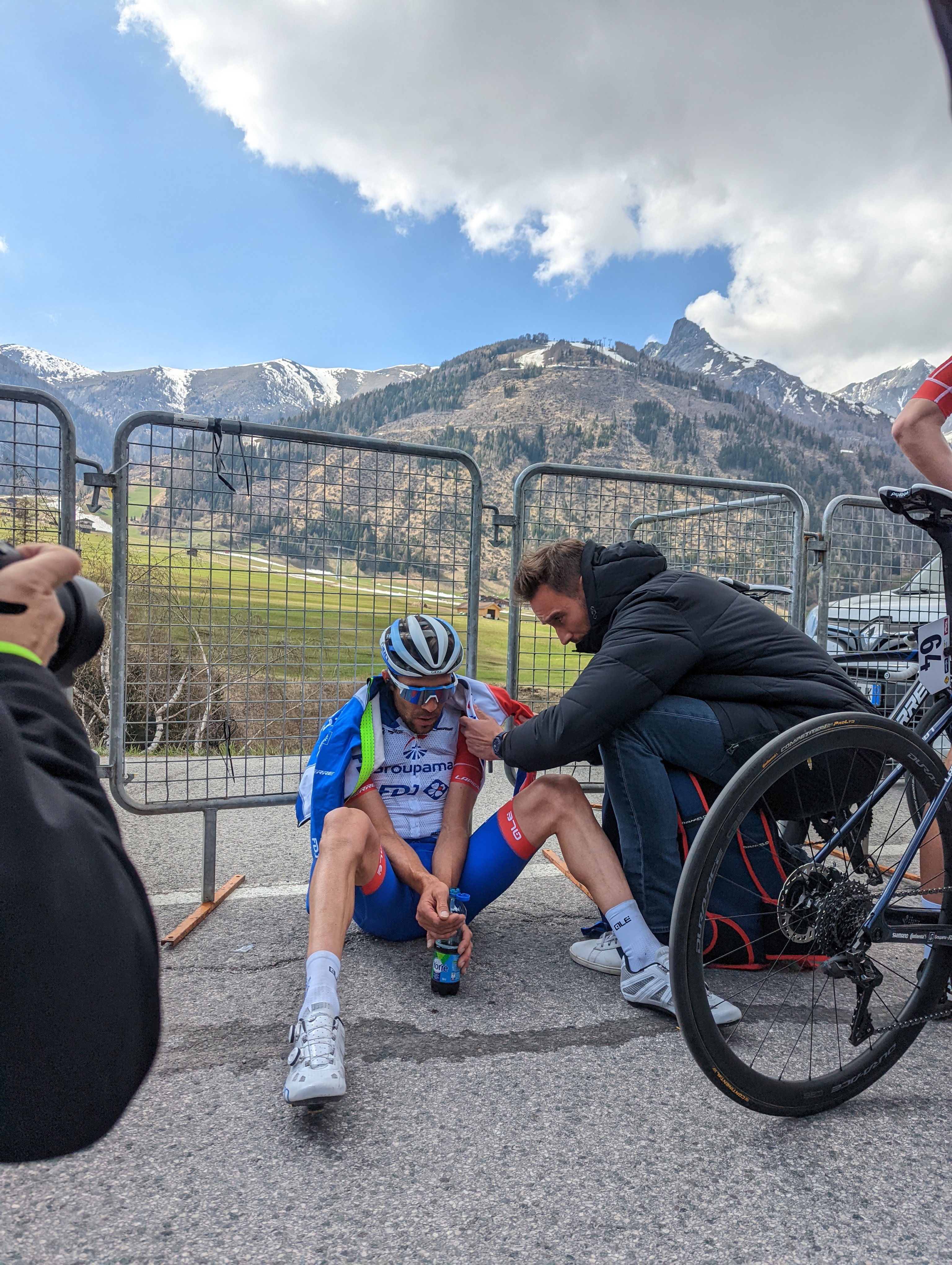 Thibaut Pinot is to retire at the end of the 2023 season, L'Équipe reported on Thursday afternoon (opens in new tab).
The mercurial Frenchman, the three-time Tour de France stage winner, and one-time podium finisher at the same race, told the newspaper that he was happy to announce the news "early". 
He said "now I'm ready for real life", and "when I ride, we'll know it's the last time, before I go and bury myself in my hole".
Pinot's last race will be Il Lombardia in October, and he will ride the Giro d'Italia hunting for stages; he also told L'Équipe that he will ride his tenth and final Tour in July.
Across his 13-year career, the 32-year-old has also won two stages at the Vuelta a España, the Tour of the Alps, a stage of the Giro, and the Critérium International. He has ridden for Groupama-FDJ for all his years on the road.
Global backers in talks over new British WorldTour team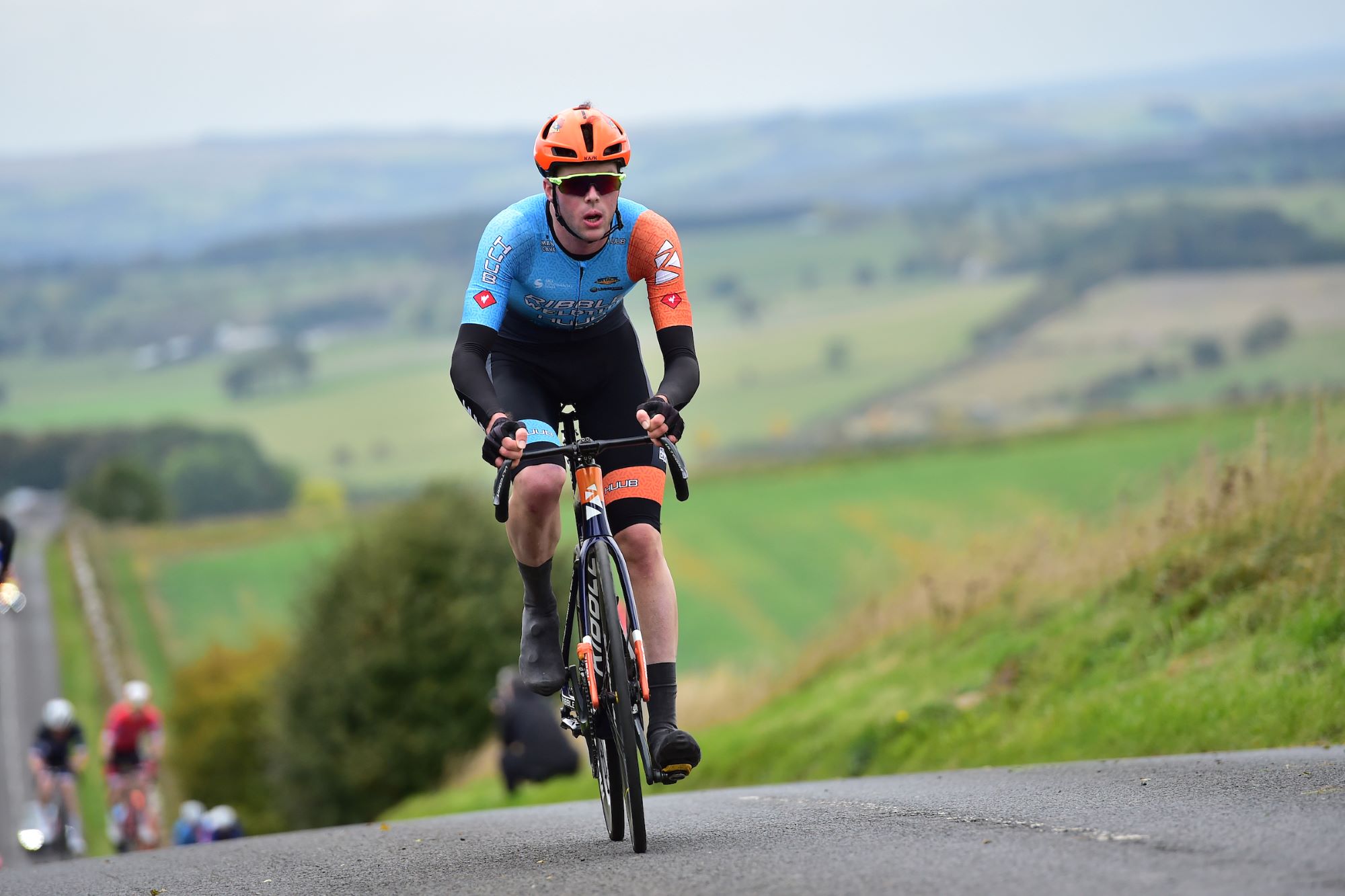 Our own Tom Thewlis has reported today that global investors are in talks with the management of the now defunct British Ribble Weldtite team to build a new squad capable of reaching the WorldTour level within a few years.
The British team's former management, Tom Timothy and Jack Rees, are in discussions with multiple potential investors in order to help them reach their ambition of becoming the second only UK WorldTour outfit within the next three years alongside the highly successful Ineos Grenadiers squad. 
Speaking exclusively to Cycling Weekly, former Ribble Weldtite general manager Timothy explained that they want 'North East Pro Cycling' to maintain strong British roots with a new team, similar to the identity they built with Ribble Weldtite, but with one eye to a future at the very top level, something that the duo were unable to achieve with their previous project. 
Laura and Jason Kenny join Cyclists Fighting Cancer as patrons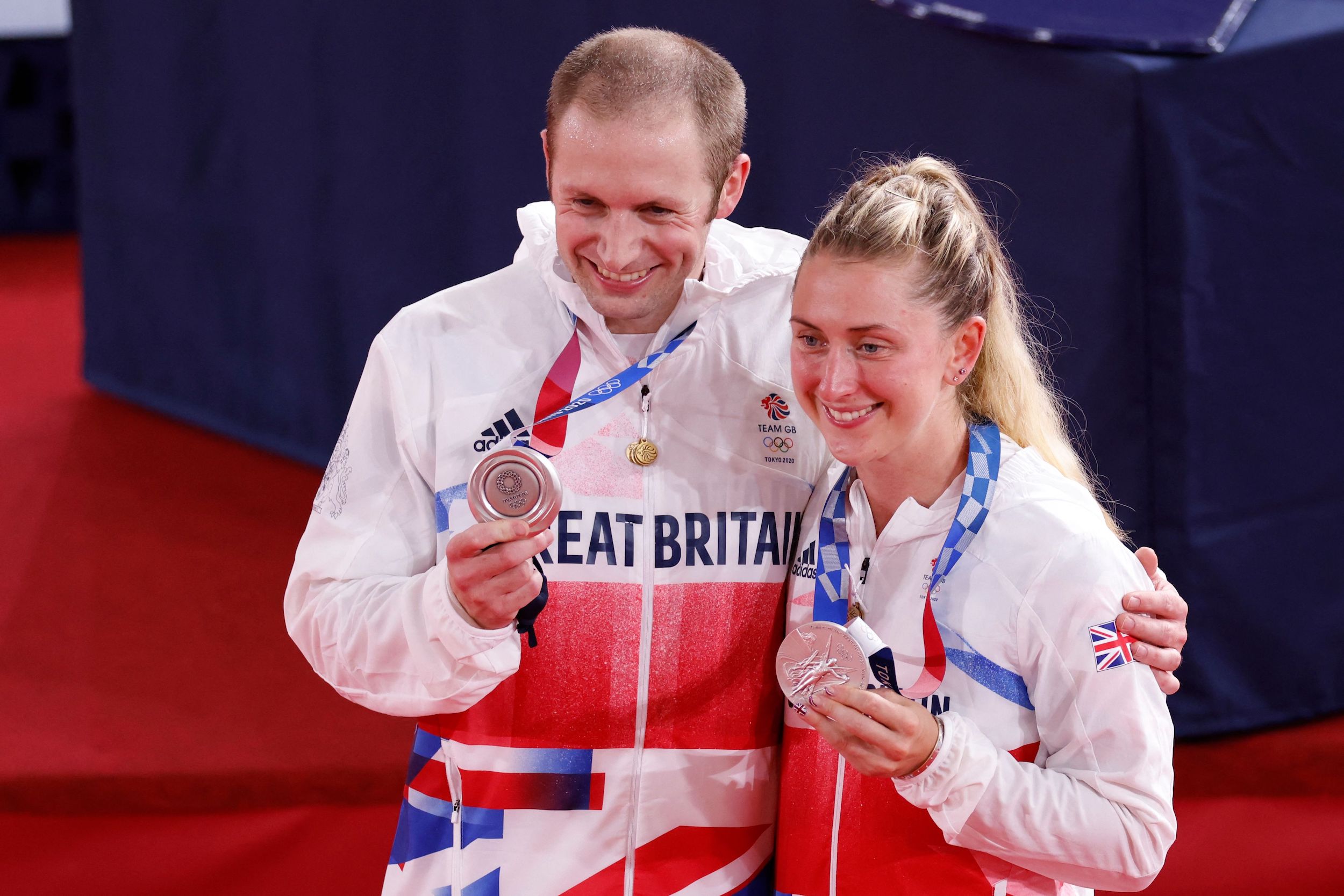 Laura and Jason Jenny have joined cancer charity Cyclists Fighting Cancer as patrons.
Now in its 17th year, Cyclists Fighting Cancer has helped over 8,500 children in their rehabilitation from cancer by providing them with lightweight bikes, specially adapted trikes, cycling equipment and support. 
In a statement the pair said: "We're really honoured to become patrons of Cyclists Fighting Cancer (CFC) and to support their crucial work with children and young people living with cancer throughout the UK. Cycling has been such a huge part of our lives for so long, so being involved with a charity which enables some of the most vulnerable children in our society to have their own new lightweight bike or adapted trike to help them in their rehabilitation is something that we are extremely passionate about. 
"Cycling is our happy place, especially as a family with our son Albie, we love spending time together outside with all the physical and mental positives this brings, so to be part of making this possible for other families going through such difficult circumstances is very important to us."
Mathieu van der Poel still set back by back pain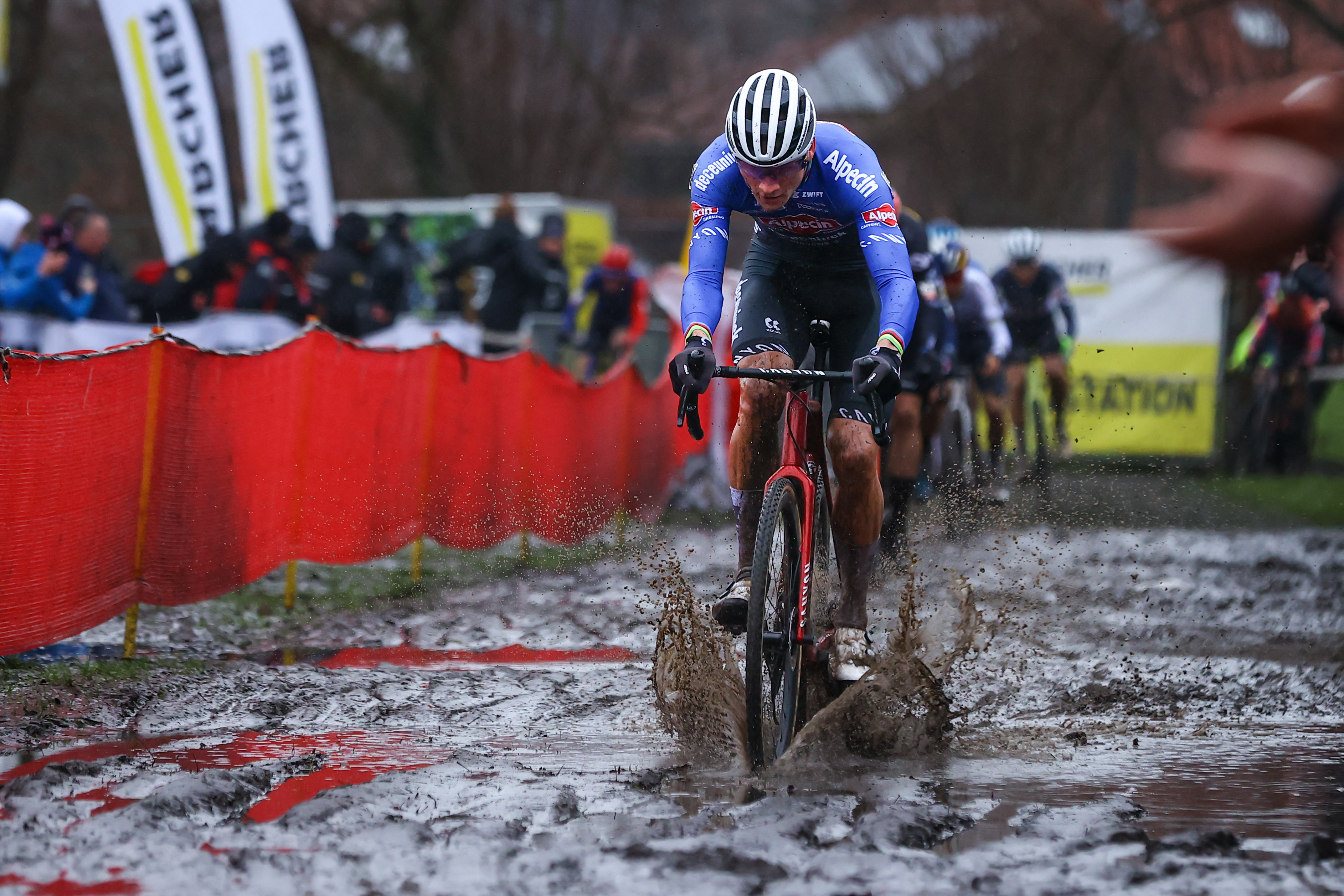 Mathieu van der Poel has said that back pain has continued to haunt him, and still holds him back in cyclo-cross.
"This has been going on for almost two years now, since that fall at the Tokyo Games. Something must have gone wrong there that we didn't notice at the time. I still can't say what exactly is causing the pain," Van der Poel said, at Alpecin-Deceuninck's training camp, according to Het Nieuwsblad.
"[I hope] I can at least fight a duel with Van Aert at full strength, but the pain is there again. This will probably remain my Achilles heel."
"Not on the road, I'm not afraid of that, but in cyclocross and maybe also in mountain biking. I still hope to continue on the mountain bike until the Olympics in Paris, but if my back continues to hurt, like I've already said, I might not."
Miguel Ángel López insists he did not dope and his biological passport is clean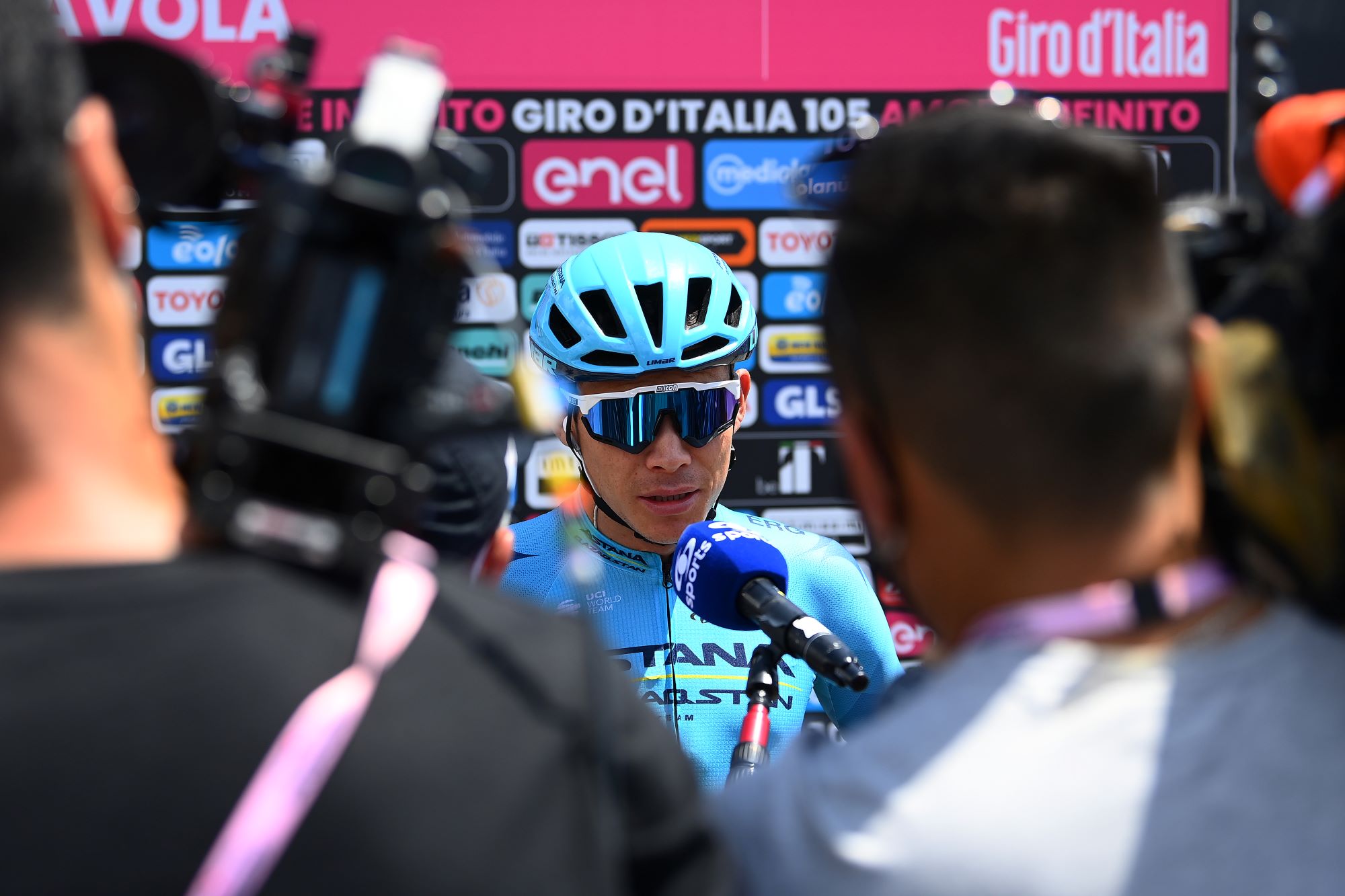 Miguel Ángel López has told Colombian media that he never doped and that he had no idea that he would be sacked by previous tean Astana Qazaqstan.
"I didn't dope, my biological passport is intact," López said in an interview with Colombian outlet ADN Cycling (opens in new tab).
Astana terminated the contract of López in December, citing his "probable connection" to a doctor under investigation in a doping case. 
The Colombian was reportedly been linked to Dr Marcos Maynar, a university professor who was arrested in May for alleged crimes of drug trafficking and money laundering. Maynar is believed to be at the centre of Operación Ilex, an ongoing doping investigation in Spain. 
In a brief statement published on Monday night, the team said: "Astana Qazaqstan Team discovered new elements showing Miguel Angel Lopez' probable connection with Dr Marcos Maynar. 
"Accordingly, the team had no other solution than to end the contract between team and rider, based on breaches of said contract and internal team rules, with immediate effect."
On Thursday, López said that he had done nothing wrong, and that he was looking forward to riding for the Continental team Medellín EPM, but that he aims to return to the WorldTour before retiring.
"It's a new experience, I'm motivated, I'm looking forward to a new season with beautiful experiences," he said. "It's a bit different to what I expected [for 2023], but I'm sure I'll feel the support of the supporters here. This is the best team here in Colombia."
"There hadn't been a problem, things moved forward and we were looking forward to 2023 without any concerns," he continued. 
"It [the initial suspension] had just been a bad moment that happened, a misunderstanding. I have nothing to repent about because I'm not doped, my biological passport is clean."
"Then from one moment to another it was as the ground had gone from underneath me. It was very hard, suddenly I found had no team, it was December 15th, almost Christmas."
"With the support of my friends and family I could get through. The key thing is there are no issues, so I decided I'd have to race in a not-WorldTour team and hope things go back to normal." 
Science in Sport goes Vegan for January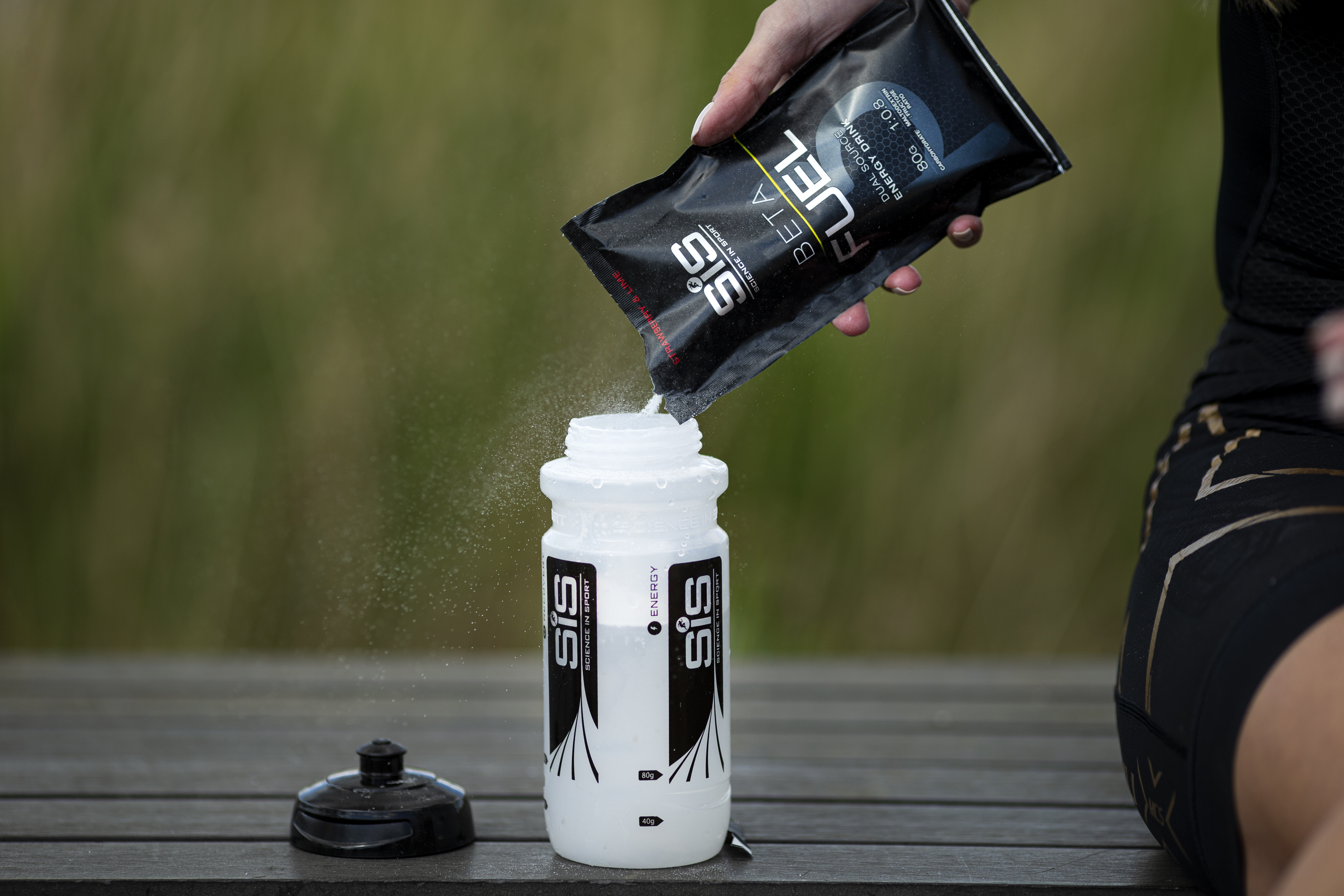 A reminder from sports supplement giants Science in Sport that much of its range is vegan, something that can be seen on its website, here (opens in new tab).
Many products have freshly gained vegan certification, meaning it's free from animal ingredients, free from cross contamination, GMO free and no animal testing.
This includes items in its protein range, like SIS Rego Rapid Protein and the Protein20 bars.
Shimano reveal six WorldTour and three Women's WorldTour partners for 2023 season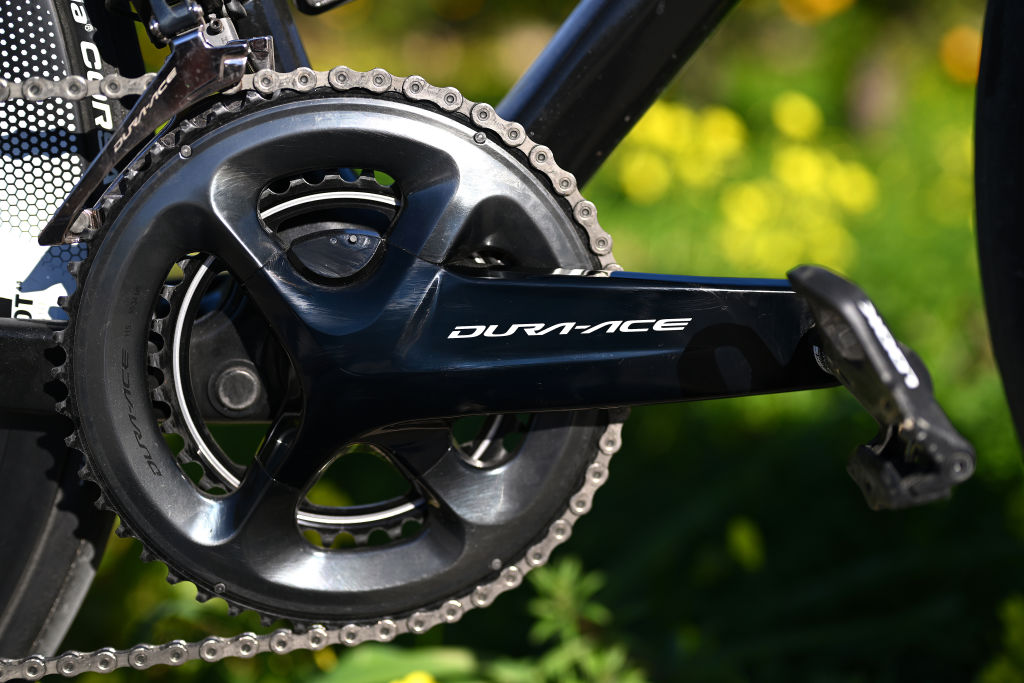 Six WorldTour teams will have the benefit of Shimano as an official component partner this season, with three Women's WorldTour squads also having the same arrangement.
These are teams with an official deal with the Japanese component company, as opposed to just buying parts to use on their bikes, as UAE Team Emirates will do this season, as do other teams like EF Education-EasyPost and Intermarché-Circus-Wanty.
Interestingly, Jumbo-Visma switched in the off-season from Shimano to SRAM, which led to some shifting difficulties for Wout van Aert on his 'cross bike.
The six official WorldTour partners are: Alpecin-Deceuninck, Bora-Hansgrohe, Groupama-FDJ, Ineos Grenadiers, Soudal Quick-Step, and DSM. The Women's WorldTour teams are FDJ-Suez, Fenix-Deceuninck, and DSM again.
DSM's Jente Rijpstra, Head of Commerce said in a statement on Thursday: "It's no secret that we have a special relationship with Shimano since the Team's inception. With Shimano on our side, we've scored hundreds of victories over the years at the highest level. Shimano is the absolute market leader in bicycle products and components."
SD Worx sign 19-year-old Marie Schreiber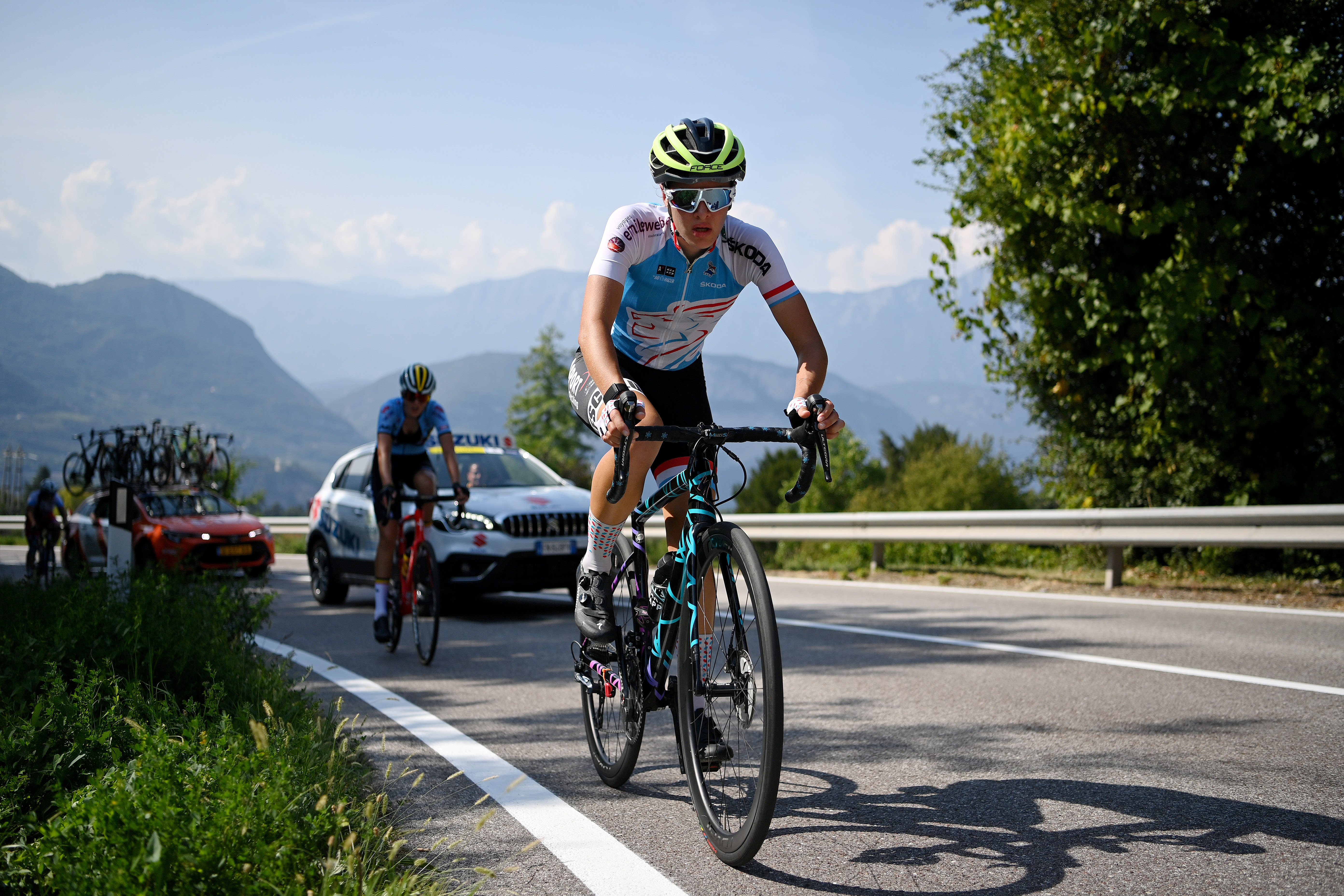 SD Worx has signed 19-year-old Luxembourger Marie Schreiber on a three-year deal, after being impressed by her cyclo-cross results.
Schreiber will race with her current team, Tormans Cyclo Cross Team, until the end of the CX season. She finished second in the Azencross in Loenhout, while at the World Cups in Dublin and Val di Sole she finished fifth and sixth respectively.
Danny Stam, the women's super team manager, said :"Marie Schreiber has indicated to us that she also wants to make the switch to the road. Experience shows that good cyclo-cross riders usually also do well on the road. Where her potential lies, we will find out in the coming season. Given her physique, at first glance she looks like a climber. In the Ardennes block and races in the second tier, we want to cautiously see which races suit her best."
Schreiber said: "It's a huge boost to my confidence that they also see opportunities on the road. I have never ridden a full road season before. Because of Corona, hardly any races took place in Luxembourg for juniors, while I had obligations for school last year. 
"So this season I will have to figure out a bit on which terrain I can do best. Although this road season will mainly be about cyclo-cross. If you want to perform well in cyclo-cross in winter these days, you need a solid road season."
Intriguingly, Stam also hinted at SD Worx moving more into the cyclo-cross field. 
"Besides [Kata] Blanka Vas, we now have a second great talent for cyclocross with Marie Schreiber," Stam continued. "It also fits in with our aims to become more prominent in cyclocross. Vas and Schreiber have the potential to make strides in this field as well."
Belgian Waffle Ride gains three more events in 2023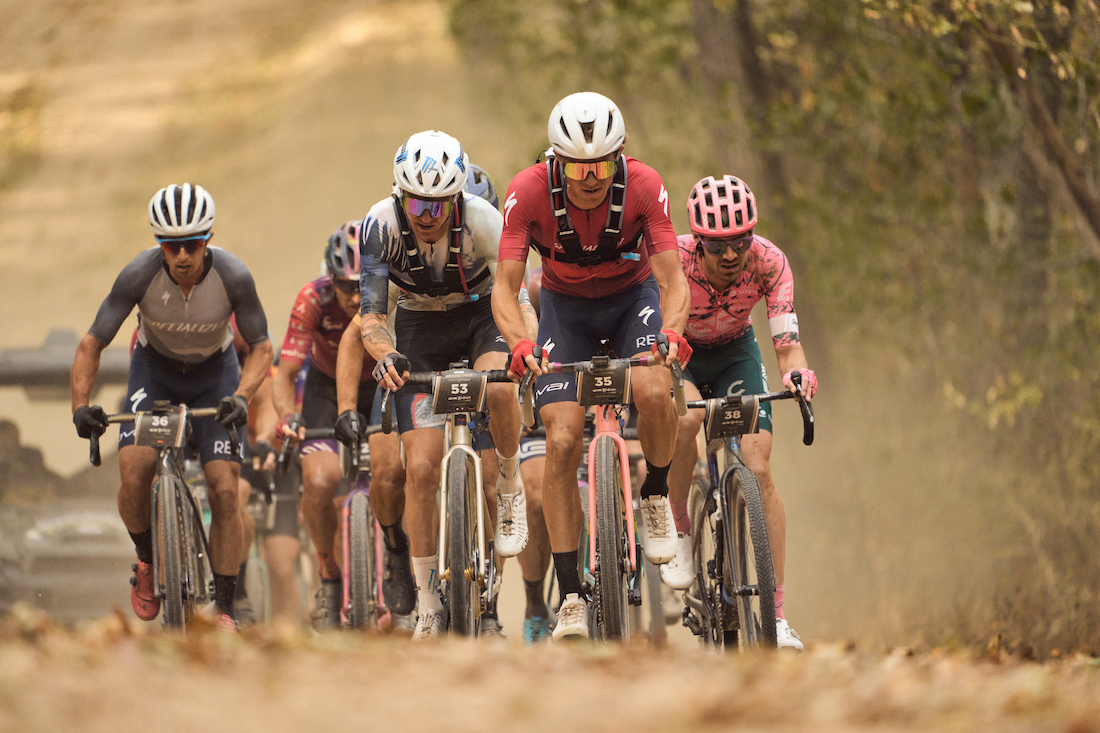 Three more events have been added to the Belgian Waffle Ride in 2023, one of North America's biggest gravel competitions.
On top of races in Arizona, California, North Carolina, and British Columbia, which took place this year, there will be events in Utah, Kansas, and Mexico.
The organisers will not raise entry fees to reduce the impact of "inflation affecting everyone's wallets," they said in a news release. However, each Belgian Waffle Ride will have its own pricing and registration cap with lower prices for those who register early. Once the caps are reached, prices will go up.
Riders looking to win the Belgian Waffle Ride's Quadrupel Crown will compete in a points-based omnium format throughout all seven events, but you don't have to ride them all, although you have to ride the California leg to win.
The series begins in Arizona in March, and ends in Mexico in November.
Simon Clarke tests positive for Covid ahead of Tour Down Under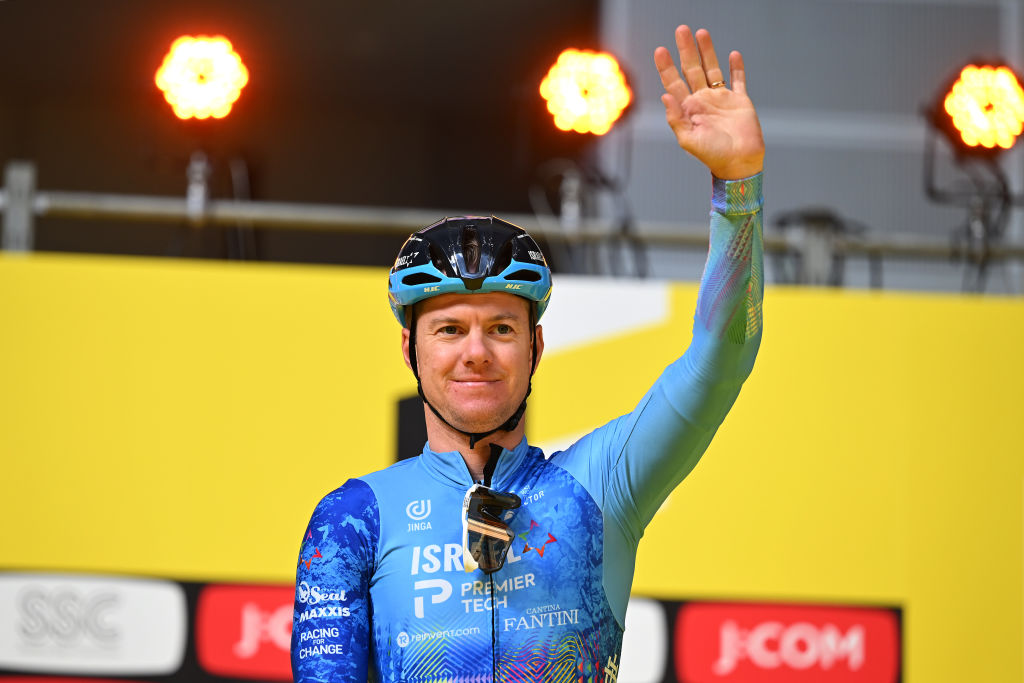 Simon Clarke tested positive for Covid during pre-Tour Down Under testing but hopes to recover in time to ride the Australian stage race which begins next Tuesday, Cyclingnews has reported.
Israel-Premier Tech team said that the Australian was "currently asymptomatic" and that he would remain at home. As a result He will skip Saturday evening's criterium and will only join up with the squad in Adelaide "once he produces a negative test."
Stroud seeks bicycle mayor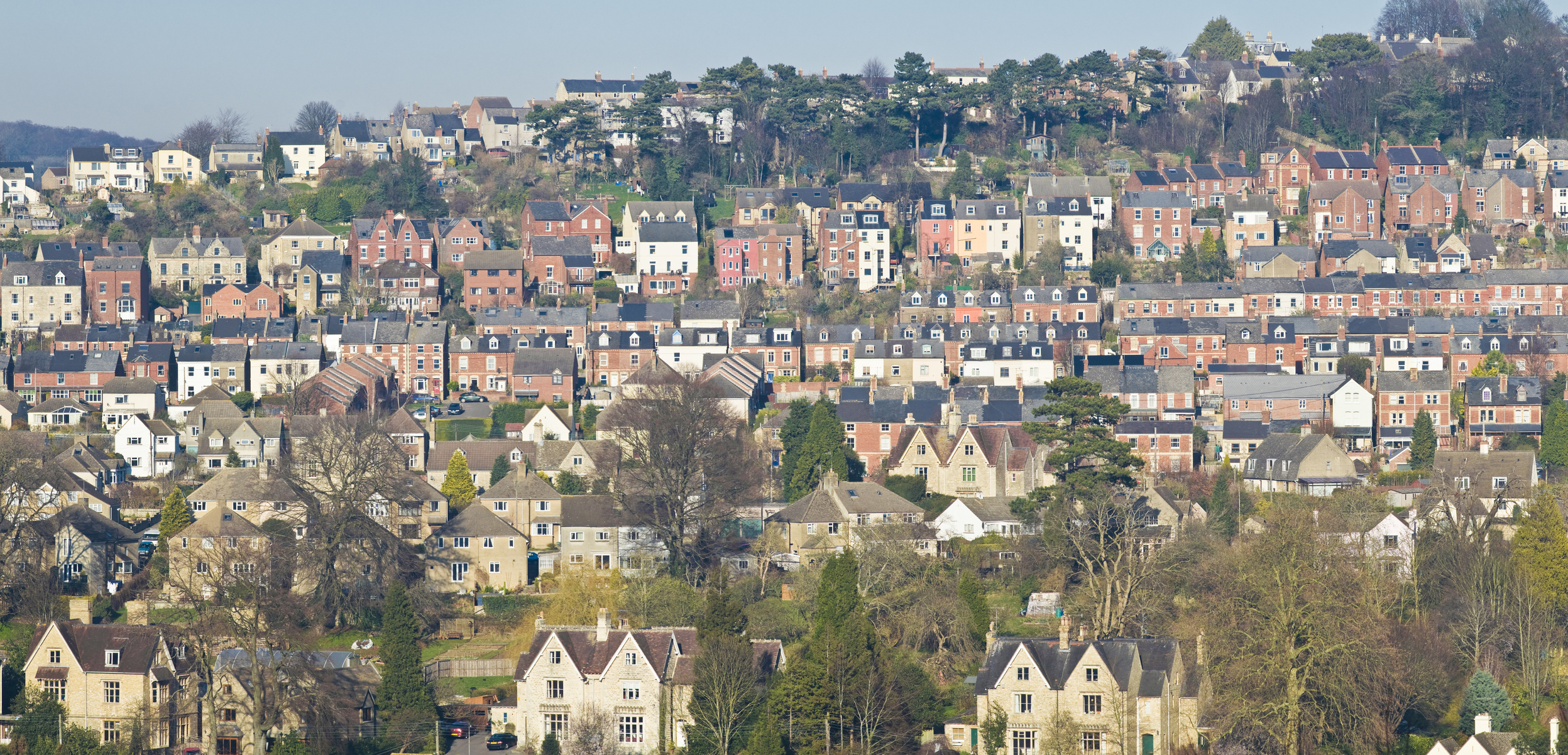 The Gloucestershire town of Stroud, famous for umm its hills and being the location for Mitchell and Webb sitcom Back, is looking for a "bicycle mayor".
The new Stroud District Counci role involves working with residents and groups to promote cycling and tackle challenges it faces in the area. The person selected for the role will be supported with training and resources by the international network of bicycle mayors, according to the BBC.
Cheltenham, Bath and Bristol also apparently have bike mayors.
According to the Bicycle Mayor Network, the first bicycle mayor was elected in Amsterdam in 2016 and since then 114 more have taken up the role around the world.
Good luck with those hills.
Specialized lays off 8% of its staff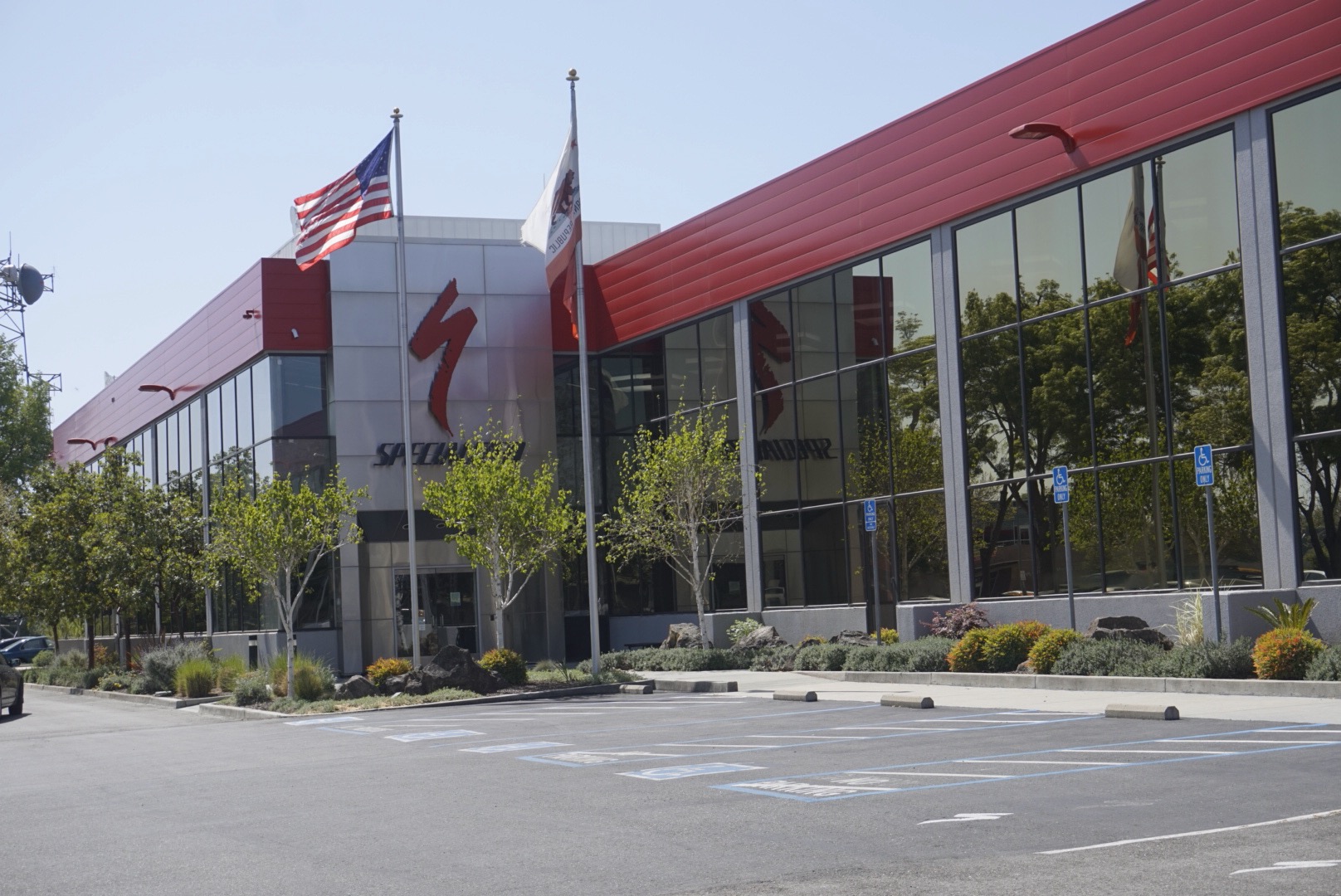 Overnight, we broke the news that approximately 125 Specialized employees were laid off, effective immediately, as the American bike brand cut 8% of its staff world-wide, citing economic and industry changes.
Our own Anne-Marije Rook reported that the decision will save the company millions of dollars.
"The time is now to adapt to the current environment and ultimately led us to make some extremely tough decisions today," Scott Maguire, Specialized's CEO, said.
"I want to recognize those teammates who departed and thank them for all their contributions, hard work, and dedication to Specialized. We are focused on ensuring that they are fully supported during this difficult time. It may be tough to see in the moment, but the future of cycling and the future of our brand is bright."
Fenix-Deceuninck launch women's Continental team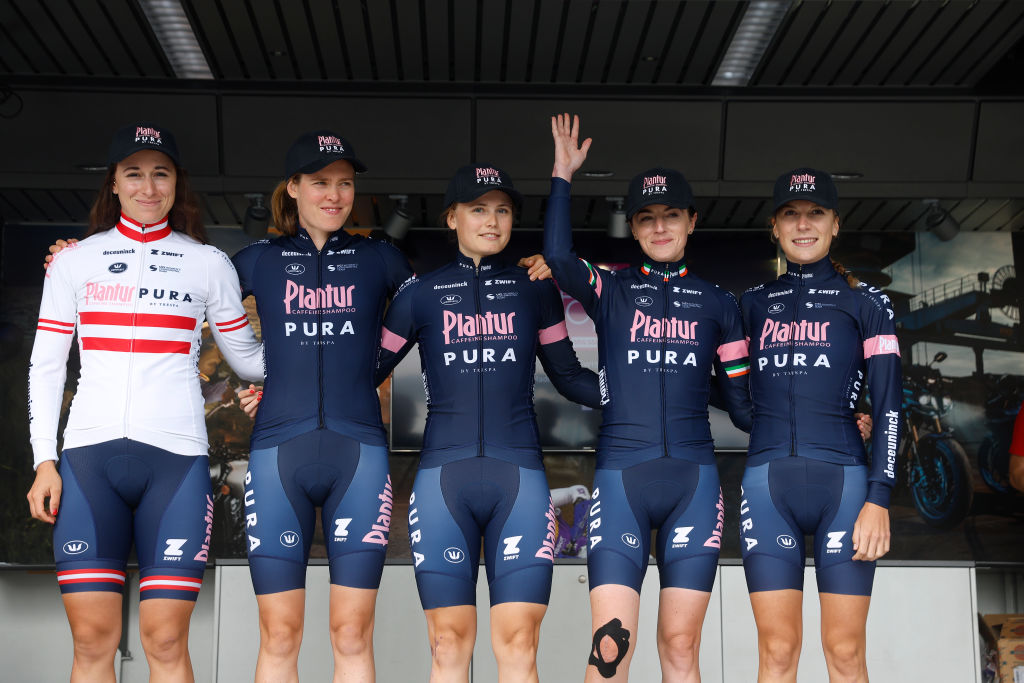 Fenix-Deceuninck, the newest team on the Women's WorldTour, has launched a Continental to run parallel to their organisation, copying the men's side of the same organisation.
The WorldTour team grew out of the Plantur-Pura squad that was founded in 2020, and has now stepped up to the top level. The Fenix-Deceuninck and Alpecin-Deceuninck boss Philip Roodhooft claimed his was the first organisation to have WorldTour and Continental teams across men and women.
"We see this as a logical step in our growth," the team stated in a press release. "The women's development team completes the structure. Where we want to offer the same chances to women as to men, we also see this as a necessary step to be future-proof, both towards riders and partners. And future is a synonym for development."
The top level team are now Fenix-Deceuninck, with the Continental team 
On the new squad is Briton Anna Kay, who has finished on the podium at the cyclo-cross World Championships. Also coming across from Plantur-Pura are Ireland's Imogen Cotter, Dutch cyclo-crossers Aniek van Alphen and Manon Bakker, German Laura Süßemilch and Belgian Marion Norbert-Riberole. New recruits are Belgians Fien Van Eynde and Sara Van de Vel as well as German Rojna Eibl.
Santos Tour Down Under protestors arrested in Adelaide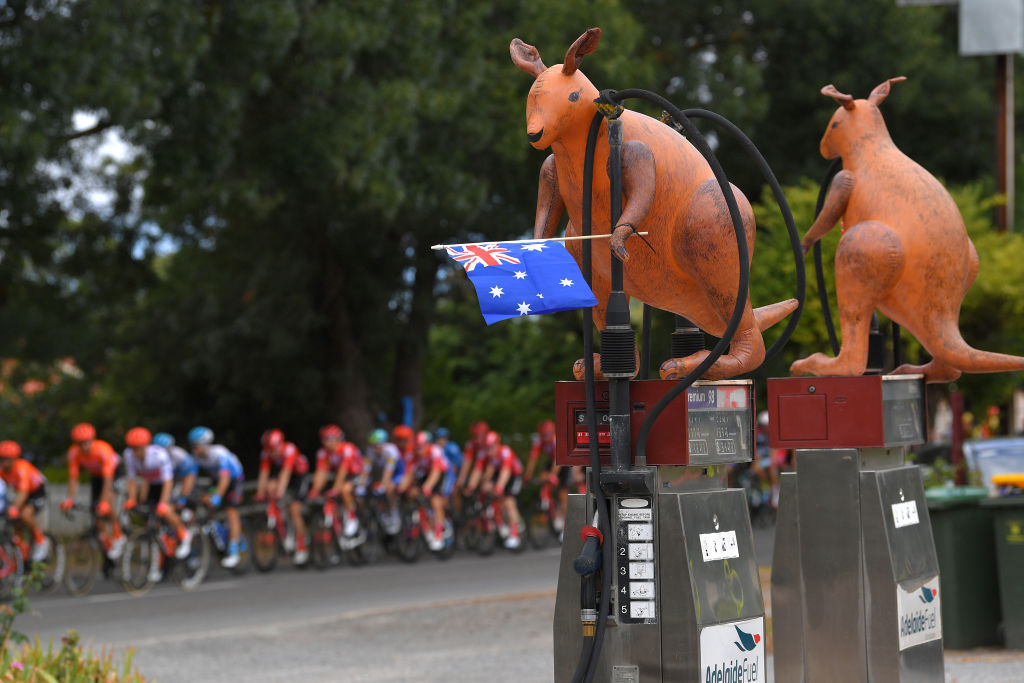 Two women in their 60s were arrested in Adelaide on Thursday after gluing themselves to a pile of bicycles in protest against Santos being the major sponsor of the Tour Down Under.
Santos is an Australian oil and gas exploration and production company, with its headquarters in Adelaide; as a result of their sponsorship, Extinction Rebellion has threatened to disrupt the race.
On Thursday, the pair were charged with unreasonably obstructing the path of a driver or pedestrian, the ABC reported (opens in new tab).
They blocked both eastbound lanes of Flinders Street outside Santos' headquarters for about half an hour. 
Chris Johnson, XR's South Australia spokesman, said Extinction Rebellion was not against cycle races.
"I think people are smart enough to understand that we are targeting Santos at this race, and if we're there with a presence and we have banners that say 'dump Santos' or 'disrupt Santos', then it's pretty clear that we're targeting Santos," he said.
Mark Cavendish robbery defendant says he lent incriminating phone out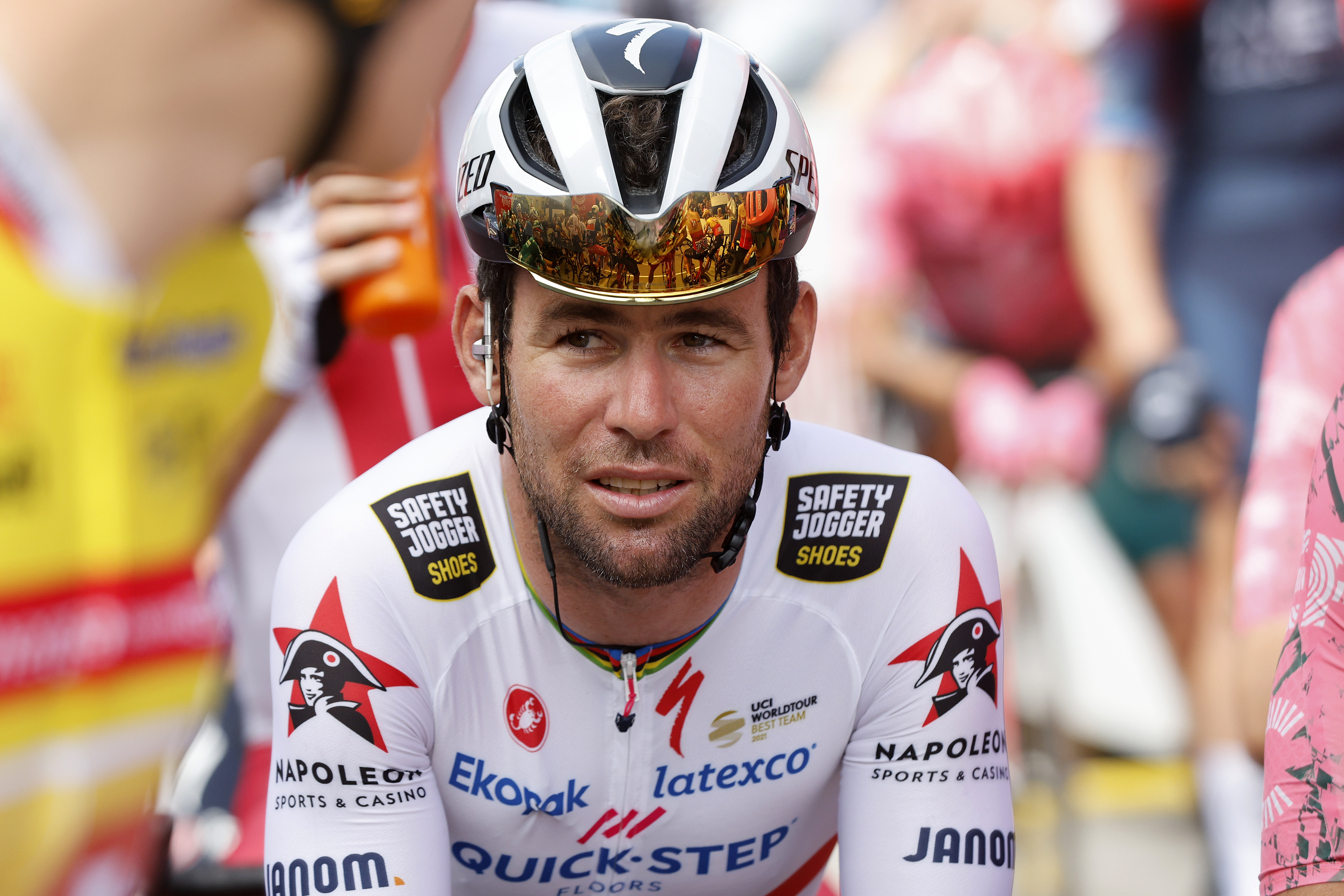 A man on trial for the robbery of Mark Cavendish said he had lent his phone to a man who has already pleaded guilty to the same offence.
The cyclist was robbed at knifepoint at his home in Ongar, Essex, at the end of 2021; two watches worth £700,000 were stolen.
Oludewa Okorosobo, 28, of Camberwell, told the trial he had not been in Ongar and he had lent his phone out at the time, the BBC reported.
He denies two counts of robbery, along with Romario Henry, 31, of Bell Green, Lewisham. A fourth and fifth suspect, Jo Jobson and George Goddard, were named as suspects by police and remain at large.
Okorosobo said he had given his phone to Ali Sesay, 28, of Holding Street, Rainham, Kent, who had admitted two counts of robbery at an earlier hearing.
"Sesay said the memory on his phone was full and he didn't have a navigation app on his phone," he said.
"The reason why he [Sesay] asked to borrow my phone was to get his son – for the navigation system on my phone."
Previously, Okorosobo said he was stabbed twice in the head and leg in September 2021 leaving him struggling to walk, which he claimed would have made him unable to participate in the robbery.
The trial continues.
Remco Evenepoel says Primož Roglič is the man to beat at the Giro d'Italia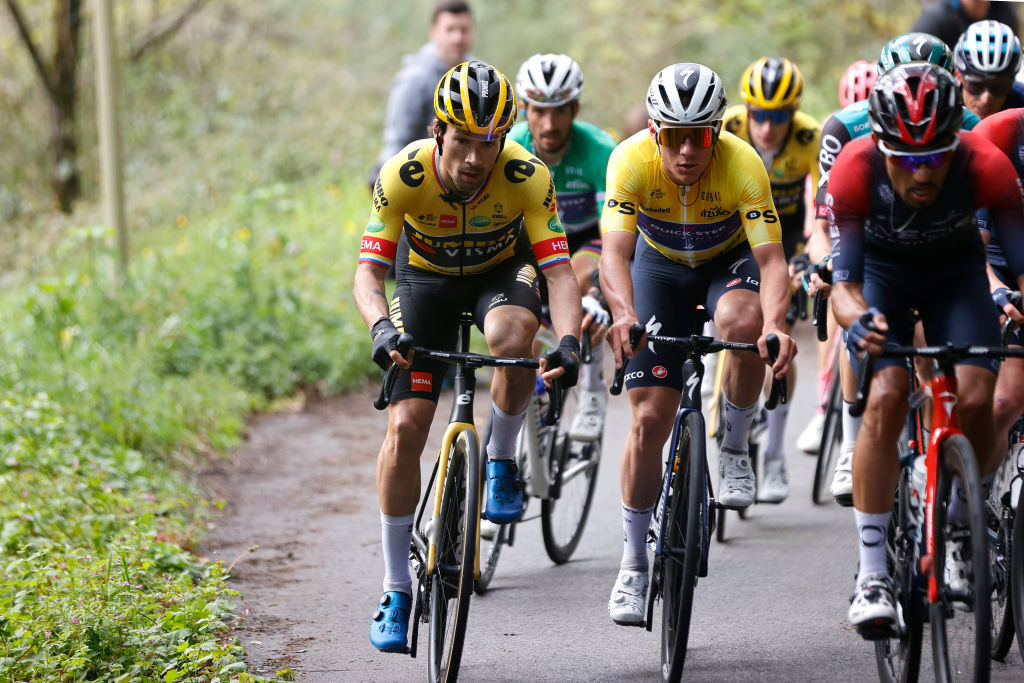 He might be the world champion, the reigning Vuelta a España winner, and the man to beat at the moment, but Remco Evenepoel (Soudal Quick-Step) is not getting carried away with his own hype ahead of the Giro d'Italia.
The Belgian will ride the Italian Grand Tour for a second time, and Primož Roglič (Jumbo-Visma) will likely be his biggest rival at the race, alongside Geraint Thomas (Ineos Grenadiers) and Aleksandr Vlasov (Bora-Hansgrohe).
Evenepoel thinks that Roglič will be the one to watch at the Giro, a race the latter has finished third at before.
"At first, I was surprised because the week before they announced he was not going do it, so it was a bit special to read he was going to do it, but I'm very happy Primož is coming to the Giro," Evenepoel told reporters at Soudal Quick-Step's 2023 team presentation, according to Cyclingnews (opens in new tab).
"I hope he can have a good preparation and has recovered well from his shoulder injuries. I just hope everyone can be in top shape and that it can be a very nice competition on a very hard course."
When pushed as to whether Roglič is the man he fears the most, Evenepoel said: "Of course, why not? He has more experience in Grand Tours than I do. He did the Giro already, finished third, and is still Primož Roglič, a triple Vuelta winner who has stood on the podium of multiple Grand Tours. 
"Just looking at his palmarès, he'll be the best Grand Tour rider in the Giro next year. It'll be nice to race against him."
Despite being a Grand Tour winner now, Evenepoel lowered expectations. At his only previous tilt at the Giro, the 22-year-old left the race early, abandoning ahead of stage 18 in 2021, while he was 27th on GC.
"The main goal is a stage win, then the main pressure is off," he said. "The GC you can never predict. You can have bad luck, a wrong moment, a bad day, get sick, but if you finished with a stage win, you still have a good Grand Tour. 
"The goal can maybe be top-10," he added. "Or top-five, or the podium… then to win is a dream, but we begin with a stage win."