As the old saying goes, a goal without a plan is just a wish. If you're looking at the summer ahead with a cycling event or fitness goal in mind, then you'll need a plan to help you hit those goals. That plan will likely focus predominantly on your fitness, and there's no more efficient way to build fitness on the bike than with indoor cycling. 
A great indoor cycling setup begins with one of the best smart trainers or a smart exercise bike, these can connect with accompanying apps such as Zwift and Rouvy, and together they align the on-screen gameplay with your pedalling output and, more recently, steering. There's an endless array of entertainment to keep you engaged; completing routes, joining virtual group rides, racing against real people from around the world, and even completing challenges to earn badges. 
But, of course, preparing for an event isn't limited to growing your fitness. There's a lot more that goes into it; course recons, fuelling and hydration strategies, pacing plans, and race tactics are just a few. It doesn't matter if your event is a road, gravel or mountain bike event, there are various ways that indoor cycling can help.
We're not here to say that it's the only tool you need. It won't train your bike handling skills or your ability to ride comfortably in a large peloton for example, but there are plenty of ways you can use it to your advantage. Indoor cycling should be seen as one part of the overall plan, and here are eight reasons why.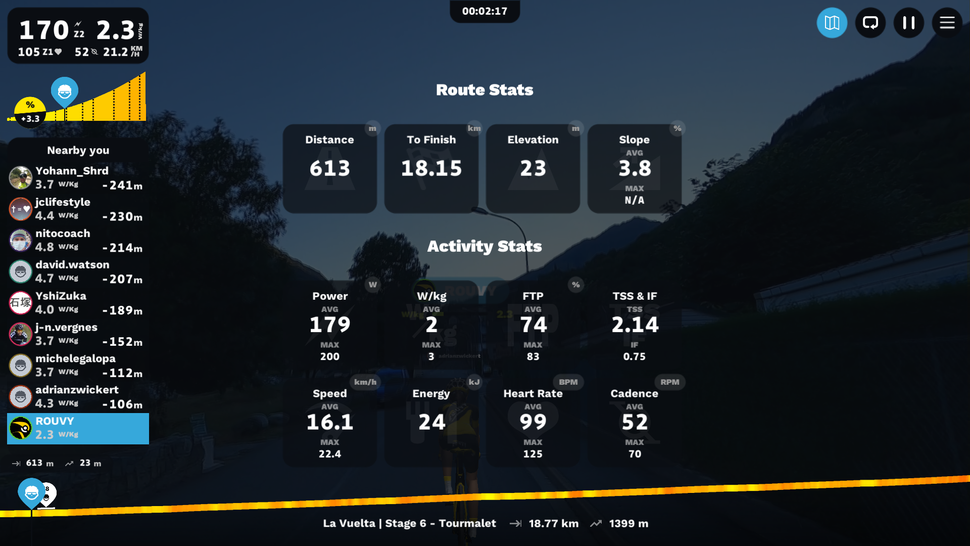 1. Accurate training
Smart turbo trainers and smart bikes are able to measure your power – the number of watts you push through the pedals – dozens of times every revolution. This allows you to train much more intelligently, with the help of apps designed to help you reach your goals.
Many of the best indoor cycling apps include training plans and programs for you to follow. These allow you to measure your fitness through a series of tests, build it through prescribed workouts, and track progress over time with in-depth analytics tools. 
These fitness tests usually come in the form of an FTP test or ramp test, and once completed, they calculate your power zones, which the app then uses to create a tailored plan and help you train the aspects of your power curve necessary for your goal event, from building your endurance for long-distance events to refining your high-effort 'VO2 Max' and 'anaerobic' ability for races. You can even tell some apps what your goal event is, and it will do the rest.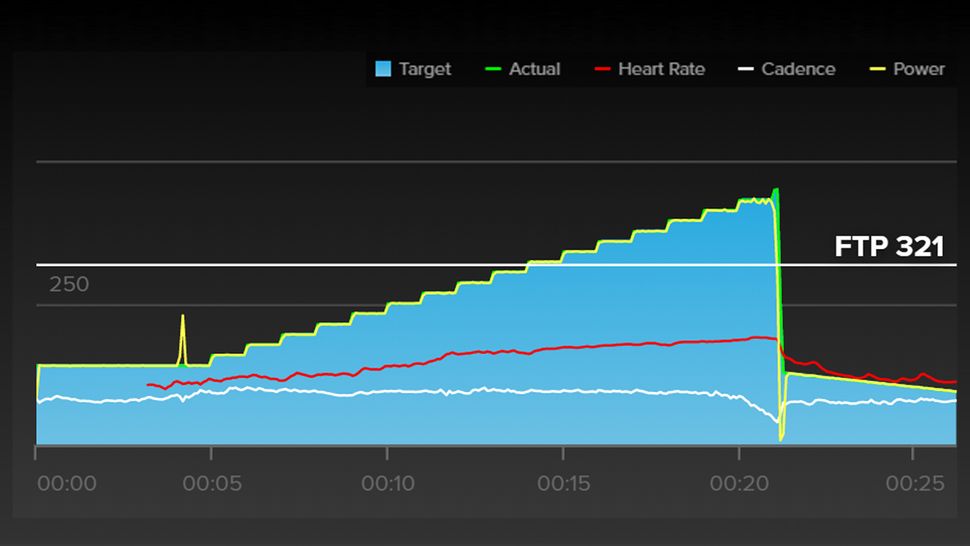 (opens in new tab)
What's more, smart trainers and bikes are designed with a feature called 'erg mode', which continuously adjusts the resistance so that no matter your cadence, you're forced to ride at the prescribed power. This means you can focus on the scenery within your app or even watch a film, and as long as you keep your pedals spinning, your workout will be followed to the letter.
So indoor training not only had unbeatable accuracy, but can also offer excellent specificity. If your outdoor goal is going to need you to ride at 350 watts for 10 minutes, you can prepare accordingly.
2. No interruptions
Following on from the above, you might be thinking: "But a power meter can measure my power output outdoors too."
That's totally true, and if you manage to follow the same workouts at the same power as accurately as you can do indoors, then you'll build fitness just as quickly. However, if you're out on the open road, you're at the mercy of the elements and other road users. Pair this with trying to follow a power-based training session and it's likely you'll be interrupted by traffic, weather, terrain and various other factors. For example, traffic lights could cut a threshold effort short, or a hill could force you to work during a prescribed rest. 
Indoor training comes with none of these interruptions, allowing you to perfectly hit your training session every time. That's good news if you want to fast-track your fitness, as it will remove the uncontrollable variables and distractions.
3. Time efficient training
Indoor cycling is also immensely efficient in that it avoids wasted time, focussing every second you spend on the bike on the workout at hand. 
Not many of us are lucky enough to live at the bottom of a perfectly graded stretch of road that's a good fit for your interval training. Most of us need to ride for some time to find a suitable stretch of road, and while that time makes up some of the warm-up and cool-down, it's rarely a perfect distance away. 
This basically means that rides are unnecessarily bookended by a period of inefficient miles; stop-starting between traffic and junctions, freewheeling down hills, overworking up hills, and more.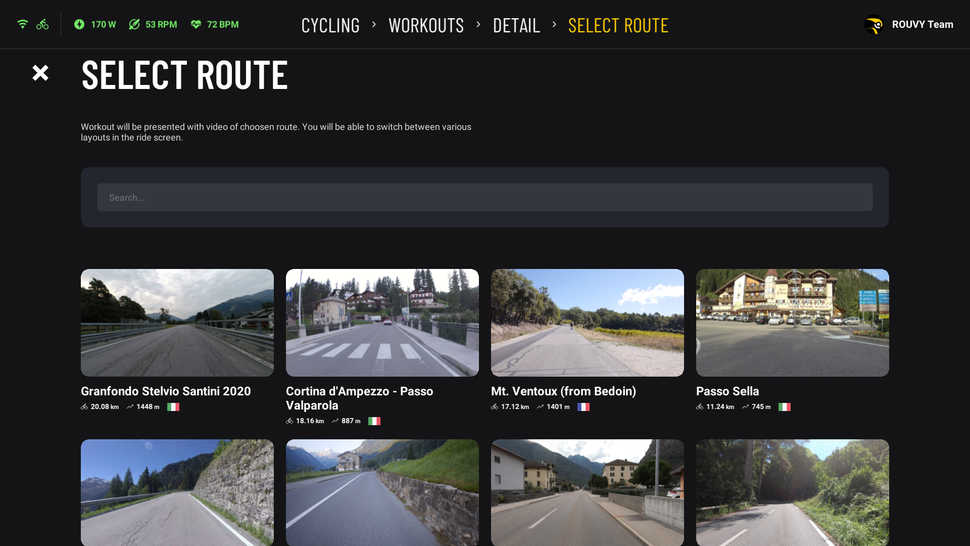 4. Virtual course recons
Besides training for the physical demands of your event, one of the biggest things you can do to prepare for your event is to prepare mentally, and a huge part of that is researching the course. Of course, indoor cycling will never beat physically riding the course in the real world, but unless your event is happening near your home, it's probably not possible. 
Therefore, why not take advantage of technology? Wahoo RGT, for example, lets you upload a GPX file of the course you're training to ride, and physically replicates it in the virtual world. Pair that with either that Wahoo Kickr Climb or the Elite Rizer and your setup will even raise and lower your bike's front wheel to replicate the gradient of the climbs to match the added resistance. 
Other apps come pre-loaded with real-world footage of routes. Rouvy, for example, overlays your in-game avatar onto augmented reality footage of hundreds of courses, complete with the distance and elevation replicated. 
What's more, if you've ridden the course before and used a power meter – or know someone who has – you can even upload the FIT file and replicate the physical demands of the ride based on existing data. 
5. Route specificity
That probably all sounds quite technical, and while it's certainly possible, it might be overkill for some people. 
For some, simply replicating certain parts of your event's course will be valuable and you can use indoor cycling to add specificity to your training in a much more simple way. 
When I was training for the Chasing Cancellara sportive, I knew I would have a two-hour ascent of the Grimsel Pass to contend with.  Knowing it was a 6% grade, I propped up the front of my bike with some wooden blocks to 6% and set about performing some two-hour rides of medium intensity – or tempo pace – as a way to replicate the demands of the event ahead.
I don't know of any climbs near me that can get anywhere near replicating this on the road, so it was only made possible thanks to indoor cycling. 
6. Proprioception
According to ScienceDirect.com (opens in new tab), "proprioception is the sense that lets us perceive the location, movement, and action of parts of the body."
You probably don't notice it while riding outside, but when pedalling, many amateur cyclists have some sort of imbalance in their pedalling style. For example, one of your knees might fall inwards during the downstroke, or one of your glutes might not fire, forcing the rest of your muscles to compensate by overworking. 
When you're riding outside you need to pay attention to where you're doing, but when indoors you can allocate extended periods of time to focusing on each leg or each individual muscle group without fear of crashing. 
To do this, when riding, spend time watching each leg or muscle group in turn while pedalling. Check that your legs track up and down correctly, and check that muscles are tensing and releasing as you'd expect. If you notice one of your knees tracking incorrectly, allocate time to addressing it. For example, during rest periods you can spend a few minutes at a time watching your knee to make sure it tracks correctly. 
Sometimes these imbalances are a sign of something more serious, but occasionally, a little bit of proprioception work can build the neuromuscular pathways to ensure your muscles fire correctly, saving you energy for your outdoor goal, and preventing injury during your training.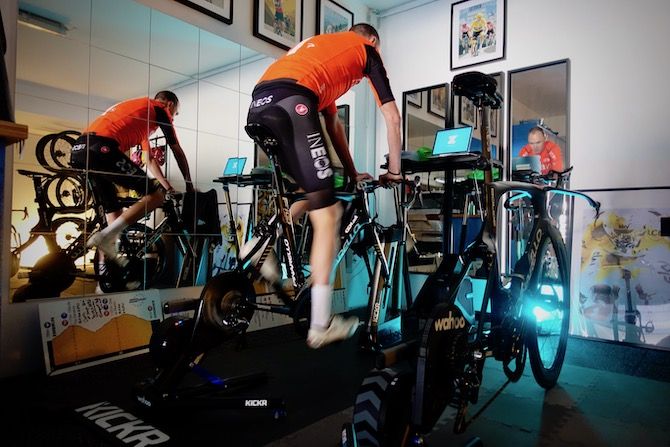 7. Aerodynamics
Developing the above ideas further, there's another way in which monitoring your body can benefit your outdoor goals, and that's aerodynamically. 
Many of the world's best time triallists have mirrors set up around their indoor cycling setups so that they can continuously monitor their riding position to ensure it is as aerodynamic as possible. 
To do this, simply place a mirror in front of your indoor bike, and during your workouts, try to make your frontal silhouette as small as possible while remaining comfortable and holding the required power. 
Each part of that sentence is just as important as the last. There's a balance to be struck between aerodynamic position, being comfortable enough to hold the position for the duration of your event, and scrunching yourself up so much that you can't get in the oxygen necessary to complete the workout.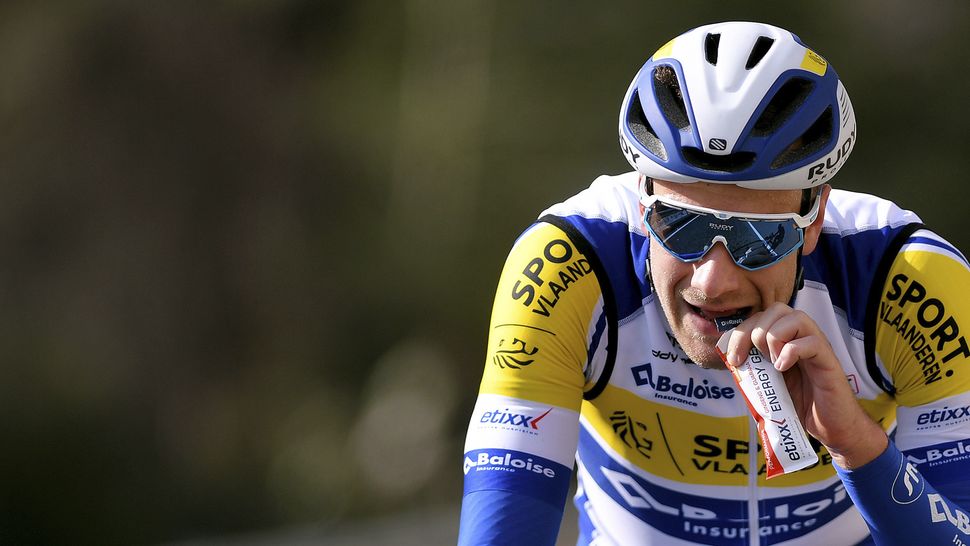 8. A controlled environment for hydration and fuel testing
Performing well on the bike is as much about fuelling correctly as it is about ensuring you've done the training. Riders often forget that the body is an engine and needs to be fuelled in order to perform at its optimum. If ever you've felt that empty feeling of hitting 'the wall', you'll know how empty your legs feel. Poor hydration can have a similarly detrimental effect on your performance.
The most potent fuel for our bodies is carbohydrates, and science tells us that the human body is capable of ingesting around 90-100g of the stuff per hour. However, if you just get on the bike and max out this limit straight away, you'll almost certainly have stomach problems. You need to 'train your gut' by starting lower and building it up over time. 
All of this can be monitored outside, but given an indoor workout can be replicated to the exact watt with erg mode, you can easily test your fuelling and hydration to see how you respond. You can even weigh yourself before and after to calculate fluid lost through sweat.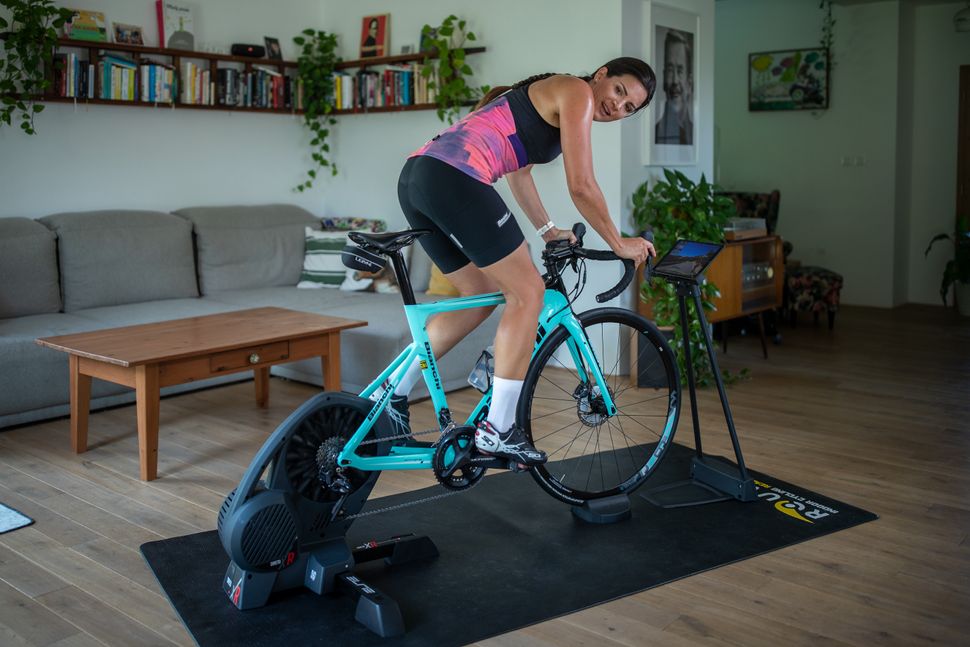 But! Remember you're cycling indoors for an outdoor cycling goal
Cycling indoors removes many of the variables from your cycling in order to maximise the focus on – and therefore efficiency of – your pedalling input. In your living room, there is no wind, only a fan which you control for cooling. There are no bad road surfaces generating greater rolling resistance, nor is there rain or the risk of traffic management. You don't need to steer around corners, you don't need to balance to stay upright, and you don't even need to look where you're going. 
However, when it comes to your outdoor cycling goals, these variables will return to the equation and it's important to account for them. You can use indoor training to increase your fitness, FTP, VO2 max and any other quantifiable metric, but don't forget that bike handling skills, bunch riding dynamics, crosswinds, or even a simple puncture could affect your event performance. A big engine will help you put in a strong performance, but it's not the only part of the equation.