We just opened up the kit store once again for 2023. Available in round 2 is the signature jersey for 2023, our first tie-dye design on a gravel tee, and a few new pieces designed specifically for our Dev Team members. All pieces maintain the same colors from our previous pre-order, inspired by the outdoors, while staying true to the bright feel of Gravelstoke designs in the past. Colors include Army Green, Kelp Blue, and Mustard Yellow, together with a Midnight Blue bib short.
Signature Jersey
In our second presale of the year we are once again offering the short sleeve Solana jersey. This piece is our 2023 Solana Short Sleeve jersey, Eliel's race-fit jersey with inset sleeves. The jersey is available in both a Men's and Women's style, in sizes 2XS to 2XL.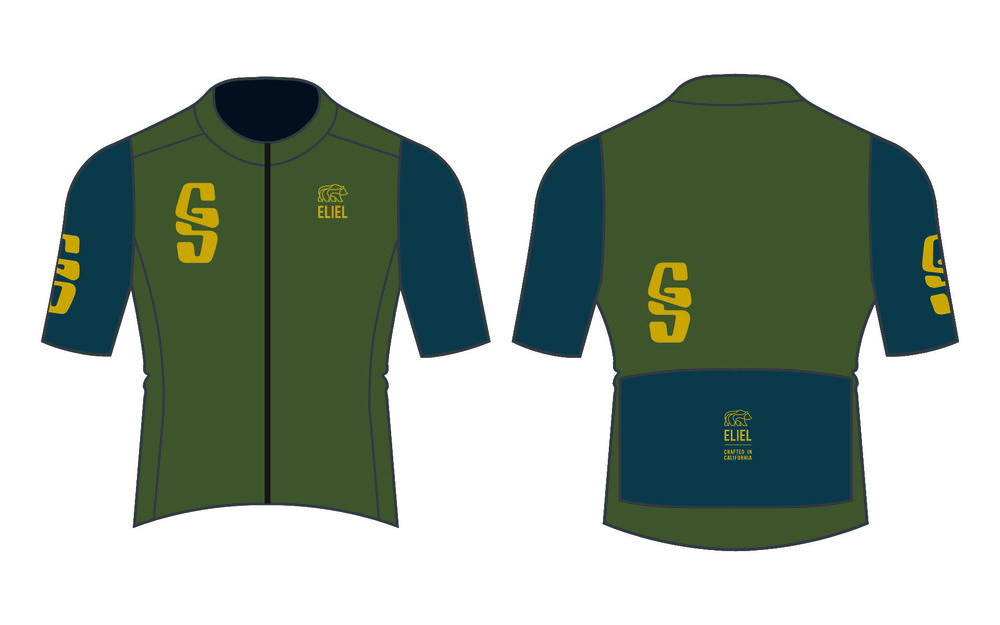 Team jerseys and gravel tee bundle
This year we were excited to bring back the Gravel Tee, and now is offered in a new tie-dye design. The Gravel Tee comes in Kelp with some darker highlights. We are offering the Gravel Tee FREE with the purchase of our new Cargo Bibs. The Gravel Tee doesn't have pockets, but it will pair perfectly with the Cargo Bibs for all the storage you'll need.
Also available are new designs for a Diablo Short Sleeve and Solana Long Sleeve jersey. These looks feature our team emblem and sponsor logos. The Diablo is a great jersey for hot summer days, with excellent breathability and traditional pockets in the back. The Solana LS is our favorite cycling long sleeve, with great arm coverage and a cooling effect that also performs great in the heat.
The deadline to pre-order is Tuesday, April 11 at Midnight PST. Kits are expected to ship in 9 weeks. Please note that the colors shown on-screen in the team store are not an accurate reflection of the colors. The tie-dye shown above is slightly different than the actual pattern. The tie-dye pattern shown in the team store is accurate. You can refer to this post for a more accurate depiction of colors.